Avatar Day is August 21st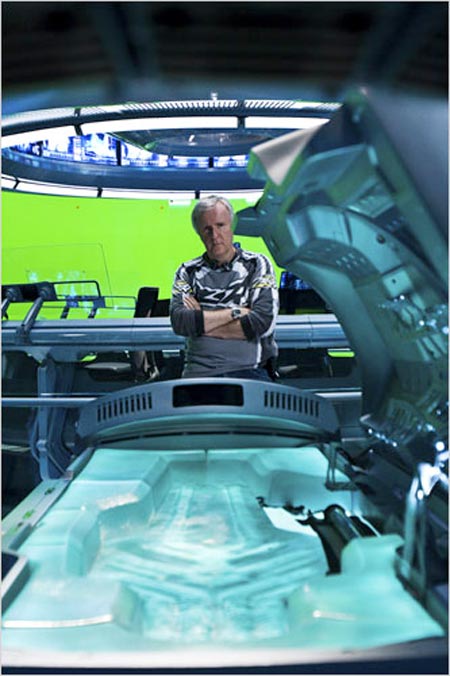 So what is Avatar Day?  Well it was just announced at San Diego Comic Con that on August 21st anyone with an IMAX theater in there town can walk up and and watch 15 min's from the most anticipiated movie of the year nobody in the public knows is coming in IMAX 3-D.
James Cameron's first feature film in 12 years is said to revolutionaize they way we look at film and the 3-D medium.  Set to come out this December you will not want to miss this.  Plot details are slim, but knowing all the heart and soul Cameron is pouring into this picture, it is hard to imagine it being anything short of extrodinary.
So mark August 21st on your calendar and get to your local IMAX theater and get ready for what Cameron has in store for us later this year.
Official Press Release:
On August 21, the world will get its first look at director James Cameron's motion picture epic AVATAR, when Twentieth Century Fox and Cameron debut the film's trailer everywhere – while select cinemas and IMAX® theaters will screen extended footage prepared by the renowned filmmaker for this global "Avatar Day" event.
The worldwide trailer launch will be presented in all formats, including IMAX® 3-D, IMAX® 2-D, digital 3-D, digital 2-D, and 35mm 2-D. The trailer will also be available online.
The extended look at AVATAR will unspool only on August 21 – and only in 3-D – in select theaters and IMAX®. Details on locations and reserving tickets for this extraordinary and unprecedented experience will be announced soon.
In addition on the 21st, Ubisoft® will unveil the trailer for their videogame James Cameron's Avatar: The Game, and Mattel will reveal the action figures for the film's Avatar and alien Na'vi characters.
AVATAR takes us to a spectacular new world beyond our imagination, where a reluctant hero embarks on a journey of redemption, discovery and unexpected love, as he leads a heroic battle to save a civilization. The film was first conceived by Cameron 14 years ago, when the means to realize his vision did not yet exist. Now, after four years of actual production work, AVATAR delivers a fully immersive cinematic experience of a new kind, where the revolutionary technology invented to make the film, disappears into the emotion of the characters and the sweep of the story.
AVATAR opens in theaters everywhere December 18, 2009.
And some official art of the banner flying around the San Diego Convention Center: