Attention Ladies: 'Magic Mike 2' and Channing Tatum Are Confirmed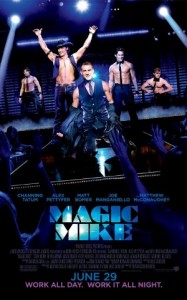 One was not enough for the lead man of the Xquisite all male stripping crew. Channing Tatum has confirmed that there will be a sequel to the recently released male stripper movie Magic Mike. With grossing more than $72 million already (it's still in theaters) on a $7 million dollar budget, it is no wonder why they are pumping all they can out of this franchise.
Director Steven Soderbergh has not been attached yet for the sequel. His noticeable influence on the film, making a possibly horribly comedic movie to a professional looking film, will be needed if Magic Mike 2 hopes to have the same success as its predecessor. Also, it would not hurt if they brought back all the original beefcakes including fan favorites Matthew McConaughey and Alex Pettfyer. Look for a 2013 release as the producers will be striking while the iron is hot for this one.