Attend a Special Screening of Showtime's 'LOCK N LOAD'
ReviewSTL.com and Showtime invite you to a special screening of the new Showtime reality series LOCK N' LOAD.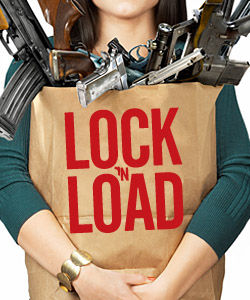 This is a first come, first serve basis. To get your pass simply go to Gofobo.com/RSVP and enter in the code: REVIEWFUV4
SYNOPSIS:
Look who's packing. What you see may surprise you. Introducing LOCK 'N LOAD, the New Showtime Reality Series that goes inside Josh Ryan's Colorado gun shop to scope out who's buying and why. Natural born salesman Josh Ryan brings his distinctive style to a family-run Colorado gun shop while revealing the world of buying guns. Throw out everything you think you know about one of the most controversial and polarizing issues in America as Lock `N Load presents an unbiased, hidden-camera look at the unique characters and personal stories of today's gun buyers — from the hunting enthusiast, to the family protector, to the frightened grandmother, to the collector. Engaging and provocative, Lock `N Load invites you to be a fly-on-the-wall and judge for yourself.
This screening will be the first 2 episodes of Lock 'N Load with approximately a 50 minute total run time.
NEW REALITY SERIES LOCK 'N LOAD PREMIERING ON OCTOBER 21ST ONLY ON SHOWTIME
Watch the trailer below: