Apple Announcements: iPad Mini, iPad 4, 13″ MacBook Pro w/ Retina and new iMac
Apple Announcement Rundown
Just a few months after releasing "The New iPad" (iPad 3), Apple has announced the new, New iPad. This fourth generation iPad sports a dual core A6X processor with quad-core graphic capabilities and introduces the iPhone 5's Lightning connector. Pricing remains the same, starting at $499 and will hit stores in November.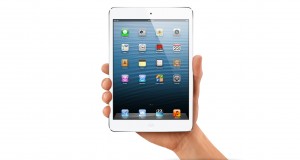 A new iteration of the iPad was announced today, called the iPad Mini. The iPad mini will sport a 7.9" screen and retain the resolution of the iPad 2, making all previous apps compatible from the start. The entry level 16GB/Wi-Fi version will retail for $329 and will be available November 2nd. The iPad Mini borrows a little from the iPad 2 and a little from Apple's newest 4th generation iPad (Large?). The iPad Mini takes the A5 processor Retina-less display from the iPad 2 and throws in some of the newer connectivity options such as the Lightning connector and Bluetooth 4.0.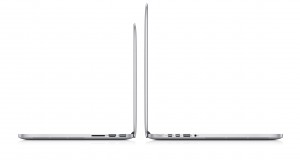 13" MacBook Pro w/ Retina
Following in the footsteps of it's 15" counterpart, Apple has announced the introduction of a 13" MacBook Pro with Retina quality pixel density. This new 13" model will have a resolution of 2560 x 1600 pixels in a body that measures just .75" thin and weighs in at 3.57lbs. This new retina quality MBP will start at $1699 with a dual core Ivy Bridge Core i5 and 128GB SSD. It will also come sans optical drive, so if you pick one of these up, don't expect to be able to play DVD's on it.
iMac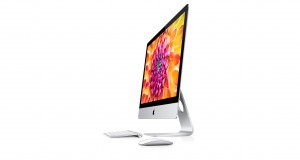 Apple has revamped its all-in-one desktop the iMac with an impossibly thin screen and third-generation Intel "Ivy Bridge" processors. Measuring just 5mm at the edge, the new iMac's have dropped the optical drive in favor of a slimmer design. Connectivity options include multiple USB 3.0 and Thunderbolt connections as well as the typical Gigabit Ethernet and SD slot. Pricing starts at $1,299 for the 21.5" model, available in November and $1,799 for the 27" model available in December.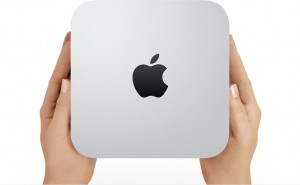 Mac Mini
Apple has also refreshed its compact $599 Mac Mini desktop solution with 3rd generation Intel "Ivy Bridge" processors and slightly better specs. However, something that may go under-reported by other news outlets is the introduction of Apple's new hybrid hard drive technology they're calling Apple Fusion Drive. This option is reported to be available only on desktop solutions and will incorporate a 128GB Solid State Drive with a 1 or 3TB spinning (standard) hard drive. Tech enthusiasts often point to SSD's as the single best upgrade one can make on their computer, however SSD's come at the expense of mass storage options. Other manufacturers have created similar hybrid drives, however they typically limit the SSD portion to 20-32GB. Could Apple have found the sweet spot with 128GB? Only time will tell.
What do you think? Is it too early for another iPad? Is $329 too much for an iPad Mini when comparable Android tablets start at $199? Let us know in the comments section below.