Another New Trailer For David Fincher's "The Social Network"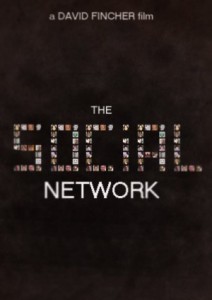 Yet another new trailer has come out for the new Facebook movie, The Social Network. This time we are treated to some actual footage to accompany the dialogue we heard in the second trailer. Now that they've added footage to go along with the film I'm quite intrigued. I'm hoping that Fincher can pull off another great film, because while I liked Zodiac, I'm not sure it moved a pace similar to his other films.
Synopsis:
A movie about the founders of the popular social networking site Facebook—CEO Mark Zuckerberg (Jesse Eisenberg); Sean Parker (Justin Timberlake) and Eduardo Saverin (Andrew Garfield).
Cast: Jesse Eisenberg, Justin Timberlake, Andrew Garfield, Rashida Jones
Director: David Fincher
Genres: Biopic [feature], Drama
Release Date: October 1, 2010
[hdplay id=56 width=595 height=375]