ALL STAR SUPERMAN Trailer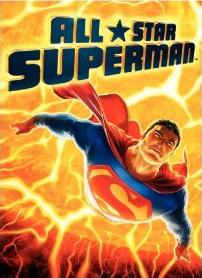 DC Universe Animated Original Movies have been some of my favorite productions in recent years.  One of the reasons for this is the great production team led by Bruce Timm.  Timm is the genius behind Batman: The Animated Series, Superman: The Animated Series, and Justice League.  Since Justice League Unlimited was cancelled, Bruce and his team have made, in my opinion, some of the best superhero films available. 
Their newest project hits store shelves February 22.  ALL STAR SUPERMAN is an adaptation of Grant Morrison and Frank Quitely's comic stint on the Man of Steel from 2005-2008.  The synopsis for the film follows:
Lex Luthor enacts his plan to rid the world of Superman, once and for all. Succeeding with solar radiation poisoning, the Man of Steel is slowly dying. With what little times remains, the Last Son of Krypton must confront the revealing of his secret identity to Lois Lane and face Luthor in a final battle.
I will post a review of the DVD once I get my hands on it, but until the check out the trailer below.  If you are a Superman fan then this is a must see.  For any fans of superheroes, I can guarantee this will be worth a watch.
[hdplay id=292 width=595 height=375]