Actor Spotlight of the Week – Johnny Depp
Johnny Depp has really taken off in recent years.  This is mainly due to Pirates of the Caribbean: Curse of the Black Pearl.  Yes, Depp was acting way before this, but this was a role that launched him through the roof.  But all of you readers know this already.  So why would I bore you with his biography and a film history that some of you may have memorized.  As a result, this week in our spotlight I am going to highlight my five favorite roles that Mr. Depp has played.  No, Captain Jack Sparrow will not be on the list.  Not because it's not a great character, but because he receives so much attention for that role already.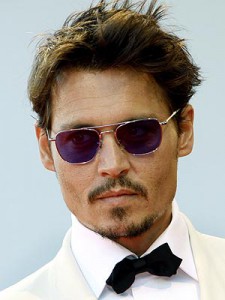 Edward Scissorhands is a truly magical film.  I have been a huge fan of Tim Burton and almost all of his films, but now as I look back I think that perhaps this was Burton's peak.  And the film would be nothing without Johnny Depp in the lead.  Just like all of his portrayals, Depp really embodies everything about the character.  The audience loses themself in the performance, and I still find myself forgetting it's Depp in certain parts of the film.  A sign of a great actor.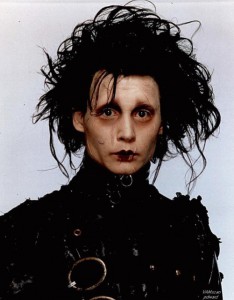 Sleepy Hollow is a great film to me.  It is certainly not for everybody.  But the set design and overall look of the whole film is beautiful.  Depp plays Ichabod Crane.  A young, city detective sent out in the country to test his theory of actually analyzing the evidence of a crime scene.  Reading the Legend of the Headless Horseman as a kid, I never really liked the character of Ichabod Crane. He was wiry, pathetic, and stupid to me.  Depp brought him to life for me.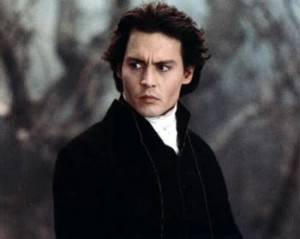 I am always fascinated by true stories.  Yeah, I know in films they get fabricated quite a bit, but I still know there is a shred of truth to it.  I'm not sure how much is completely true in the film Finding Neverland, but I am always amazed when I watch it to see exaclty how the story of Peter Pan was conceived.  I like to think that Sir James Barrie was just as charming and unique as Depp is on screen.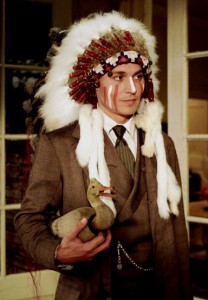 There is a lot of hate for Tim Burton's Charlie and the Chocolate Factory.  I love the film.  But it is on a different spectrum from the the original classic.  And Depp's Willy Wonka is in a different world from Gene Wilder's.  I love both interpretations for very different reasons.  This once again showcased Depp's ability to just embody a character that most of us would never be able to conceive in our wildest dreams.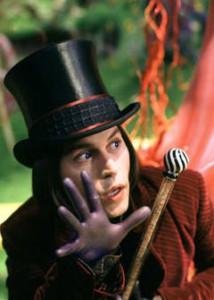 I love musicals.  I love Tim Burton.  I love Johnny Depp.  I think Sweeney Tood: The Demon Barber of Fleet Street was a movie made specifically for me.  The set design and art direction is just as beautiful as Sleep Hollow, and the below poster is probably one of my favorite posters that I own.  This was also the first time I had heard Depp song.  Not spectacular, but it fits the character.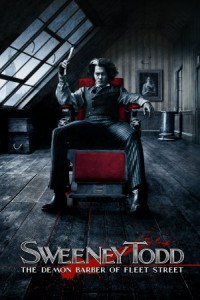 These are far from Depp's best movies, and many of you probably disagree that these are his best characters.  But these are my favorite, and I'm sticking to them.  If you are a fan of Johnny Depp then don't miss his new film The Tourist this weekend.  And check back Friday to read our review to see what we think of the film.

What is your favorite Depp film or character?  Let us know in the comments below.