Academy Apologizes for Farrah Fawcett Snub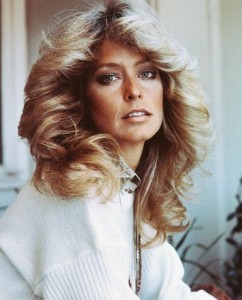 If you were watching the Oscar telecast the other night, you might have thought a few people were missing from the In Memoriam part of the show that takes place every year. The biggest snub of them all seemed to be the lack of Farrah Fawcett.  People like famous film critic, Roger Ebert, criticized the show for their lack of oversight in including the former Charlie's Angels star.
Fawcett's family released a statement the day after,"On behalf of myself, my father Ryan O'Neal and my entire family, we are deeply saddened that a truly beautiful and talented actress Farrah Fawcett was not included in the memorial montage during the 82nd Academy Awards. We are bereft with this exclusion of such an international icon who inspired so many for so many reasons. Beautiful, talented Farrah will never be forgotten by her family and amazing fans."
The Academy's Bruce Davis responded on Tuesday, "There's nothing you can say to people, particularly to family members, within a day or two of the show that helps at all. They tend to be surprised and hurt, and we understand that and we're sorry for it."
Apparently they had considered putting her in, but had considered her someone of fame because of her TV work rather than her film. He also explained the inclusion of Michael Jackson, who had a documentary based on him just last year.
Personally, I would think Fawcett has more of a right to be in the In Memoriam section of the Oscars than Michael Jackson, mainly because her film work is much more extensive than his. Although, I'm not sure if either of them belong up there. Fawcett was honored during the Emmys, and Bruce Davis is right that is a place that suits her career. It isn't a lack of respect thing, but those segments are for people of that industry.
Let us know if you think she should have been included. Is there someone you feel was left out? Let us know in the comments.