A Good Doctor Q&A with Kevin Gagnepain of El Monstero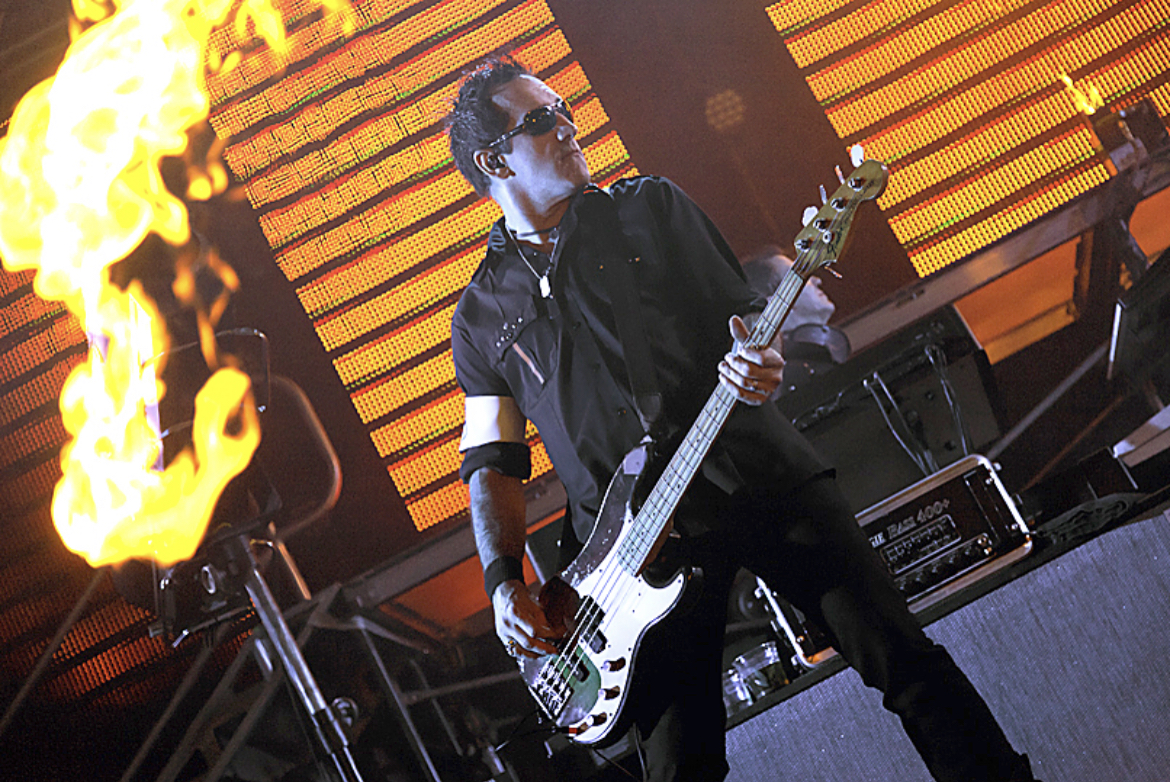 I caught the band last year at The Pageant. What will be different with this year's shows?

This year is the 50th anniversary of the Dark Side of the Moon album. It is also the 25th year of El Monstero shows. There will be some production built around those anniversaries.  We try to change it up every year.  New technology in the production, new guest singers and musicians and new songs in the mix from deeper in the catalog ….of course you will still get all the hits and a monster production.  

I was very impressed with the production of the show last year, how long does it take to put these shows together, not just music wise, but also the effects and all those things?

We pretty much have an ongoing text conversation about production ideas between the band, our crew and Logic. Throughout the year new ideas and tech are discussed.  Usually, a few weeks after the summer show we will meet to talk about what the themes will be for the holiday run and then on from there.  

Playing the Pageant and Hollywood has to be a big difference as far as putting together the shows. Is there one you prefer over the other?

Not really.  I love outdoor summer shows myself … there is strength in numbers, the energy from a big crowd is something special.   It may take a little longer to pull everyone together, but the payoff by the end of the show is always awesome.  In recent years, we've shared that show with Here Come the Mummies, Living Colour, Don Felder … and they have joined us on stage during our set … that has been an awesome experience sharing our love of Pink Floyd music and the people of St. Louis with some of our favorite musicians. The indoor shows are way more intimate. We can see you.  We can feel the energy in the room. It's a collective effort from song one.  We are able to do a more Vegas/Broadway type show that can only translate in an enclosed environment. These shows always span the holidays and have become a tradition for so many St Louis families that there is just a great vibe the whole time.  It's always a great way to close out the year … there's a lot of shared love in the room every night.

What can fans expect from the shows this time around?

Rock n' Roll, Lights, Explosions, Fire, Lasers, Video Walls, and different guests every night.  Our fans know what rot expect and we do our best to deliver and surprise them every year.  If you know you know.  If you don't, you need to get tickets.

El Monstero shows have become a STL tradition. What do you think it is that keeps people consistently coming to shows?

I think the reasons are probably different for everyone.  Some people love Pink Floyd's music.  Some people love the show.  Some people love the family reunion feel in the room.  Some people are there to celebrate the St. Louis music scene.  But we're ALL there for and with each other to celebrate in the magic of live music.   It's part of the holidays for my family and a lot of others in the STL area.

Have you started to notice any younger fans or kids of those fans who have followed the group for a long time at shows?

Absolutely … at this point we are on our 3rd generation of fans in some of the families that come every year.  There has also been a growing number of college aged groups of fans coming to the show.  It's awesome to be a part of bringing this music to new generations of people…. The music totally holds up and is still an influence on new artists everywhere. If we can be a part of connecting those dots for younger people… we're honored to be a part of that discovery.

How important is it to keep the show as true to a Pink Floyd show as possible?

I don't think that is a concern for us.  We absolutely try to stay true the music … occasionally we inject a little more energy into a particular song, but that is just the personality of our band coming through.  As far as the show, I believe we stay true to the SPIRIT of a Pink Floyd show.  They pushed the limits of production when they played live, and we continue to do that every year.  The production is more modern, but if Pink Floyd was still touring, they would be pushing the tech forward as well.  I think we stay true enough for diehard fans of Pink Floyd to feel at home, but also try to make the show feel more modern so that we continue to translate the catalogue to younger and younger fans.
This year, a portion of the ticket sales will go to The Song Society whose mission is providing music therapy, recording sessions & performance opportunities to kids, teens and young adults living with cancer and chronic illnesses.
###Mission Taco has also joined the band to help raise money for The Song Society. When you dine at Mission Taco in The Loop on an El Monstero concert night, a portion of sales from the Three Little Piggies Burritos will go to The Song Society! Grab dinner there before the show!###