7 Things You Didn't Know About Kevin Conroy – THE Voice of Batman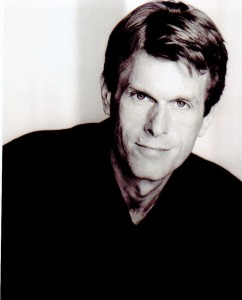 If you consider yourself a REAL fan of the Batman, Kevin Conroy is no stranger to you. To most, he IS the voice of Batman. Growing up in the 90s with Batman: The Animated Series, he would go on to shape the voice of the caped crusader for myself and millions of others. He has gone on to voice the Dark Knight in various television incarnations, movies and video games throughout the years. Here are 7 things that you probably didn't know about Kevin Conroy.
1. Kevin Conroy was accepted into Juilliard on a scholarship.
His roommate was Robin Williams, and Kelsey Gramar and Francis Conroy were in his class.
2. He was a Broadway actor.
Conroy starred in "Eastern Standard" as Peter Kidde, and "Lolita" as Dick.
3. Kevin Conroy was the first person to use two separate voices for Bruce Wayne and Batman.
In the 1960s Batman television series, Adam West used the same voice for both characters. The same goes for Olan Soule in the 1968 Filmation Batman series. And in 1989, Michael Keaton's Batman and Wayne both stayed pretty much the same. Conroy decided that Batman was really the man, and Bruce Wayne was the mask he wore.
4. He is the longest running Batman, with a career spanning over 20 years.
Kevin Conroy started his career as Batman in the 1992 Batman: The Animated Series, and has credits associated with the caped crusader to this day including: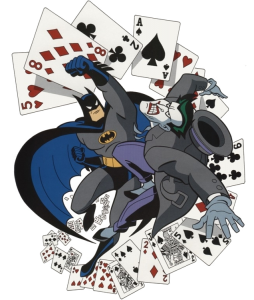 Batman: Mask of the Phantasm (1993)
The Batman Superman Movie: World's Finest (1997)
The New Batman Adventures (1997-1999)
SubZero (1998)
Batman Beyond (1999-2001)
Batman Beyond: The Movie (1999)
Superman (1999)
Batman Beyond: Return of the Joker (2000)
The Zeta Project (2001)
Batman: Vengeance (2001 – Video Game)
Justice League (2001-2006)
Batman: Rise of Sin Tzu (2003 – Video Game)
Static Shock (2002-2004)
Batman: Mystery of the Batwoman (2003)
The Complete Robin Storyboard Sequence (2005)
The Batman (2006)
Batman: Gotham Knight (2008)
Batman: Arkham Asylum (2009 – Video Game)
Superman/Batman: Public Enemies (2009)
Batman: The Brave and the Bold (2010)
Superman/Batman: Apocalypse (2010)
DC Universe Online (2011 – Video Game)
Batman: Arkham City (2011 – Video Game)
Justice League: Doom (2012)
Harley Quinn's Revenge (2012 – Video Game)
Injustice: Gods Among Us (2013 – Video Game)