50 Cent and Chelsea Handler Dating, Pictures and Twitter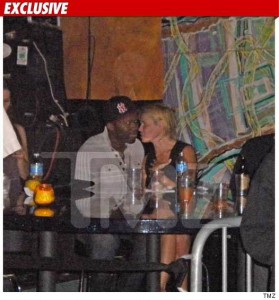 Sunday night, rapper Curtis "50 Cent" Jackson and late night comedian Chelsea Handler were spotted at a bar in New Orleans.
50 Cent appeared on "Chelsea Lately," Handlers late night E! talk show, in November of last year. There was definitely chemistry between the two of them.
On September 22, 50 Cent Tweeted, "A yal know I love me some chelsea handler yal see her show tonight she is so funny to me." Handler responded to his messages by tweeting a photo of a black doll next to a while doll. The rest is history…
Watch 50 Cent's Appearance on "Chelsea Lately:"
[hdplay id=166 width=595 height=375]
What do you think of the new relationship? Leave a comment below!