3rd Annual Tennessee Williams Festival St. Louis Coming May 10-19! Interview With Executive Artistic Director Carrie Houk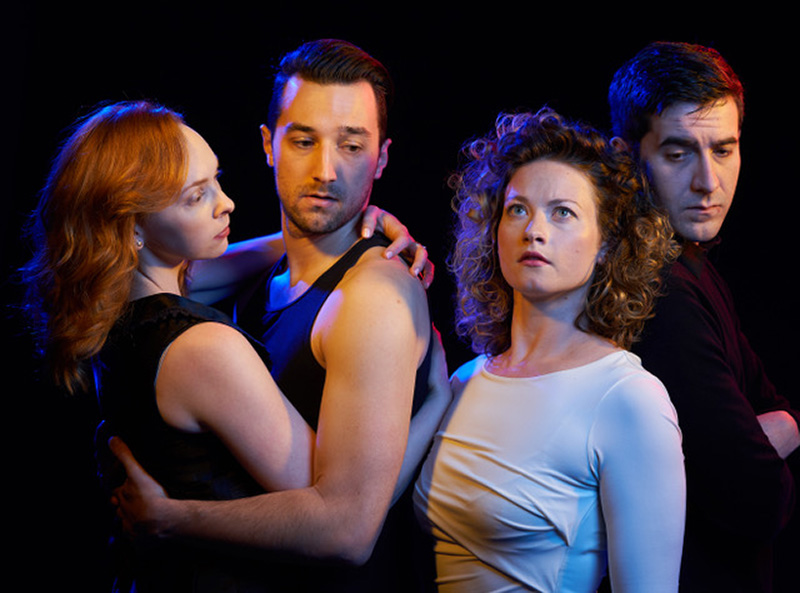 "I've loved Tennessee Williams since I was a child," says the passionate Carrie Houk, as she discusses her upcoming Tennesee Williams Festival.
For almost thirty-six years, Houk has worked as casting director for film and theater. Her love of the arts goes back to her childhood, where she discovered a passion which would turn into a life-long career.
"Really, I used to read plays – and not novels – when I was a kid."
The Executive Artistic Director fell in love with Tennessee Williams' work at a young age and has been inspired by it ever since.
"I loved his connection to St. Louis, so in 2014 I received a grant from the regional arts commission to produce a little known Williams play called Stairs to the Roof, which takes place in St. Louis. I fell in love with the play, and saw a lot of opportunities to work with other St. Louis arts organizations to collaborate and produce something really magical."
And that is what she did in October of 2014, with her critically acclaimed production of Stairs to the Roof at the former St Louis Artists' Guild in Delmar – where Tennessee Williams himself used to work during his time in St. Louis.
"And what came out of that was a lot of inquiries as to why we don't have a Tennessee Williams festival in St. Louis. There's one in New Orleans of thirty plus years, there's one in Provincetown which is not about twelve or thirteen years old. And there are little mini-ones in Key West every now and then. So I put a board together of St. Louis arts supporters, and we launched our festival in May of 2016."
During that first year, Houk staged a variety of Williams one-acts. Last year's festival featured Will Mr. Merriweather Return from Memphis? at The Stockton House in Grand Center.
"I love site-specific theatre," says Houk.
Previous festivals have also seen one-man shows, expert panels, Al Hirschfeld caricatures, and even a rare art exhibition of Williams' paintings.
"It has only been seen once outside of Key West," said Houk. "That ran for four months at the St. Louis University Museum of Art."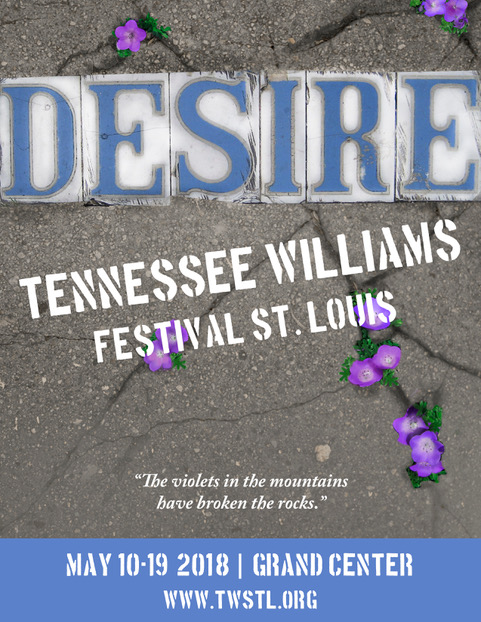 This year's festival, billed as "Tennessee Williams: The French Quarter Years," is centered around the author's Pulitzer Prize-winning play A Streetcar Named Desire. Performances take place May 10 – 19 at the Grandel Theatre.
"It's my favorite. Streetcar to me is just the iconic Williams play. To me, it speaks 'Tennessee Williams' more than any of his other work. And I think, of course, it was time for us to do one of the big titles. I felt ready as a company, to produce something of such large scope. The team that we have lined up – Director Tim Ocel, the designers, our cast – are really all at the top of their game. And we have a beautiful venue in the newly renovated Grandel."
The show opened on Broadway in 1947, starring a promising young actor named Marlon Brando as Stanley Kowalski. After receiving much acclaim for his performance, Brando would go on to star in the Academy Award-winning film adaptation directed by Elia Kazan in 1951. But if you have never seen the film, or it has been a long time, Houk recommends seeing the play first.
"I say see our production first. I love that film and Elia Kazan's work; To me it's one of the great classic American films. But there's a certain magic we bring to the stage at the Grandel. We have an original score that was composed by Henry Henry Palkes. It's just haunting, and adds another level of beauty," says Houk. "I think there's a lot of beauty in this play, and of course a lot of ugliness as well – which Blanche is trying to escape from. But to me, there's nothing like live theater. And especially with this cast of stunning people who are up there on stage."
The production stars Sophia Brown as Blanche du Bois, Nick Narcisi as Stanley Kowalski, Lana Dvorak as Stella Kowalski, and Spencer Sickmann as Mitch.
"I cast the play in the ages that Williams wrote it, which is not done very often. So that adds a certain level of authenticity," says Houk.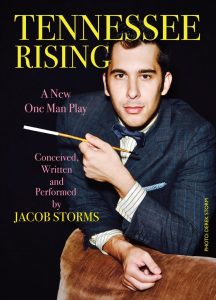 In addition to the main stage production of Streetcar, there are many other exciting events going on during the festival. Opening night will feature a New Orleans-inspired parade on the sidewalk along Grandel Square, and there will be panels on Saturday, May 12. One of them features Jacob Storm, who will perform his award-winning one-man show Tennessee Rising during the first weekend of the festival.
"When Williams moved to New Orleans, he really found his spiritual home. He called it the last frontier of Bohemia. And it was where he could feel comfortable in his own skin, and he really found his creative bearings. So Jacob's show starts there, and sort of examines his younger adulthood."
Other events include a "Stella Shouting Contest" on May 13, and a staged reading of Interior Panic on May 19.
The 3rd Annual Tennessee Williams Festival St. Louis opens this Thursday, May 10 and runs through Saturday, May 19. Tickets are available at MetroTix. For more information, visit the official festival site at twstl.org.