10 Gigapixels of People Watching – Wembley Stadium 360 Panoramic Photo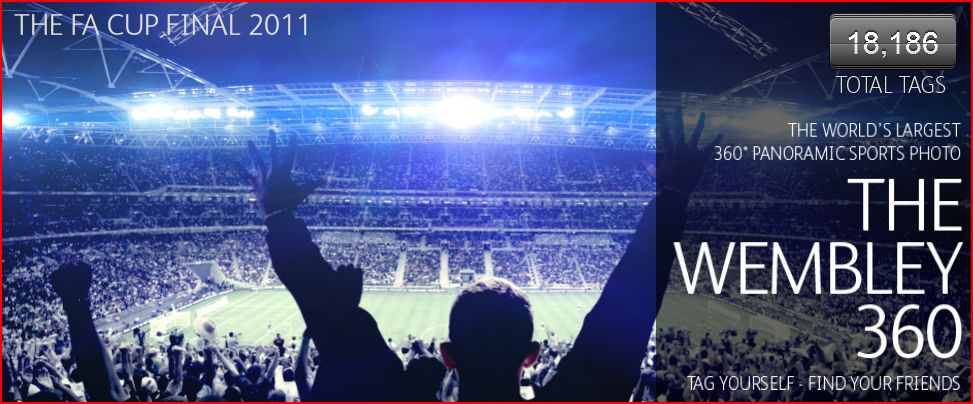 People watching has seen a popularity boost in recent years. It's even come down to the technology industry disguising "voyeurtainment" as "amazing advancements in photography." I'm on to you, Fujitsu.
Click here to view the 360-degree image.
The 10 gigapixel shot was taken at Wembley Stadium during the FA Cup Final between Manchester City and Stoke City. Forget that this is Stoke City's first FA Cup Final ever (the football club was founded in 1863, making them the second oldest professional football club in the world), the real accomplishment here is that in this day and age we can get a snapshot of 90,000 people in only 1,000 images and process it on a supercomputer sporting 192 GB of RAM and 24 CPU processing cores. Why the enormous computer firepower? So fans could tag themselves on Facebook immediately after the game. Duh.
While I was browsing the sea of foreign brethren I noticed the usual suspects: a person yawning, a guy with face paint and a silly clown wig, someone picking their nose, a couple of girls that look like my ex-girlfriends, and Spongebob Squarepants… and that's just the first few rows up from the pitch! I highly recommend killing time at work by creepily panning around to find some hidden gems. Share them in the comments section below!