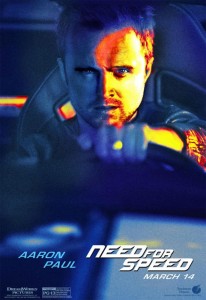 This week on Reel Spoilers it's Need for Speed. Can another franchise capture the, ummm…magic (?) of the Fast & Furious franchise?  Has this generation finally found it's own Hal Needham? Should this generation even want to?
Plus, Kevin gives a box office report, Dan (remember him) is back and has a video recovery for us, and if that's not enough we take a stroll down memory lane where we discover that we miss drive-ins even if they did kind of suck.
It's Reel Spoilers #36: Need for Speed.
You've been warned.
Starring: Tom O'Keefe, Joe Buttice, Dan Graney, Blake Fehl, Kevin Brackett
Run-time: 1hr 6min
Subscribe to Reel Spoilers: reviewstl.com/category/reel-spoilers/feed/
Want to take Reel Spoilers on the go? Download episode 36 from TalkSTL.com.