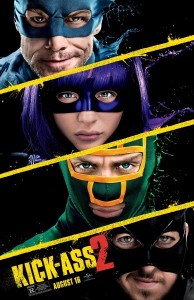 This week on Reel Spoilers we're still short two cast members but that doesn't stop us from treating Kick Ass 2 like month old milk.
Also, Kevin gives us his take on Jobs (or is it jOBs?) and Tom gets all "Glenn Beck" and asks the question, "Are White critics afraid to not like The Butler?"
And if you act now you'll also get a Video Recovery starring John Ritter. You'd be a fool and a communist to say no!
It's Reel Spoilers – now aspartame free! You've been warned.
Reel Spoilers Episode 9: Kick-Ass 2 w/ The Butler and jOBs
Starring: Tom O'Keefe, Joe Buttice, Steve Kelley and Kevin Brackett
Run-time: 1 hr 5 min
Subscribe to Reel Spoilers: reviewstl.com/category/reel-spoilers/feed/
Want to take Reel Spoilers on the go? Download episode 9 from TalkSTL.com.