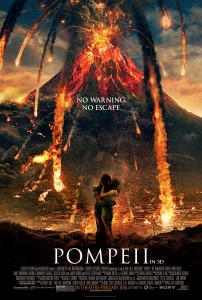 This week on the show lava puns abound as the topic de jour is Pompeii. Could we possibly like an overblown epic compressed to 104-minutes and directed by the man who gave the world not one, not two, but three Resident Evil movies (with a fourth on the way)? Let's just say that stereotypes were left unshattered. But we're at our best when we hate something.
All this plus the new parlor game for nerds that will soon be sweeping the nation. We give you – The Sixty Second Cyborg Challenge.
It's Reel Spoilers #34 – Pompeii.
You're welcome.
Starring: Tom O'Keefe, Joe Buttice, Dan Graney, Blake Fehl, Kevin Brackett
Run-time: 1hr 2min
Subscribe to Reel Spoilers: reviewstl.com/category/reel-spoilers/feed/
Want to take Reel Spoilers on the go? Download episode 34 from TalkSTL.com.