Wizard World St. Louis 2019 – A Weekend in Review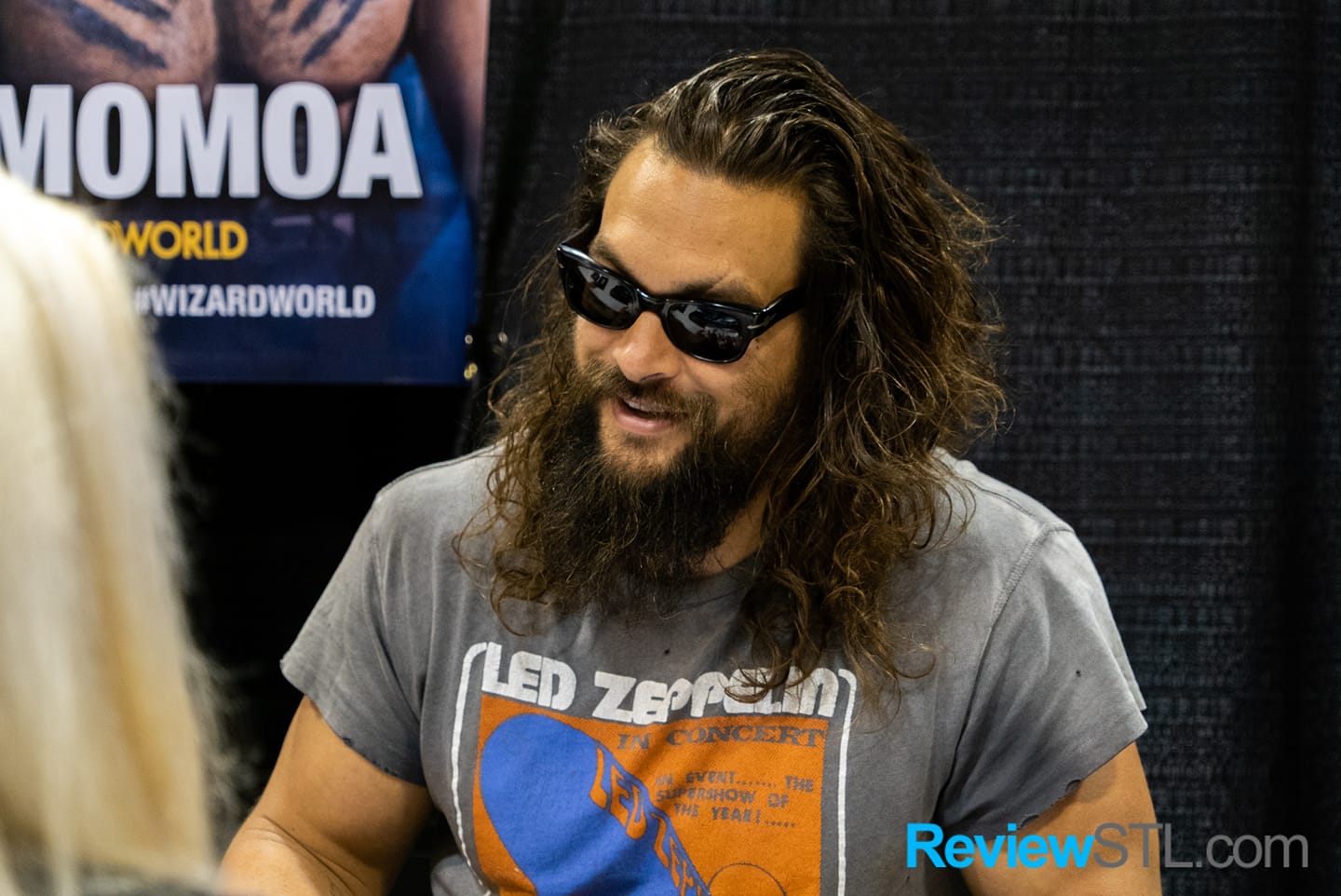 Another successful year has come and gone for Wizard World Comic Con in St. Louis, as attendees and guests filled up America's Center to celebrate all things in geek and pop culture. The crowd varied for all three days, as Sunday definitely brought a massive number of attendees because the thirst for Momoa, I must say, is quite real.
While Momoa may have brought in an impressive amount of people hoping to get an autograph or a photo-op with the Aquaman himself, other guests sure did bring in their fair share of fans hoping to interact with some of their favorite celebs from film and television as well. "Charmed" trio Holly Marie Combs, Brian Krause, and Drew Fuller were in attendance, offering fans an exclusive "Charmed" photo -op with all three cast members, as well taking to the time to interact with fans on a more intimate level. The trio also participated in what can only be described as a hilarious Q and A panel that went in so many directions, it's quite impossible to write down the focus of the panel itself other than describing the discussion as something any "Charmed" fan would be lucky to witness.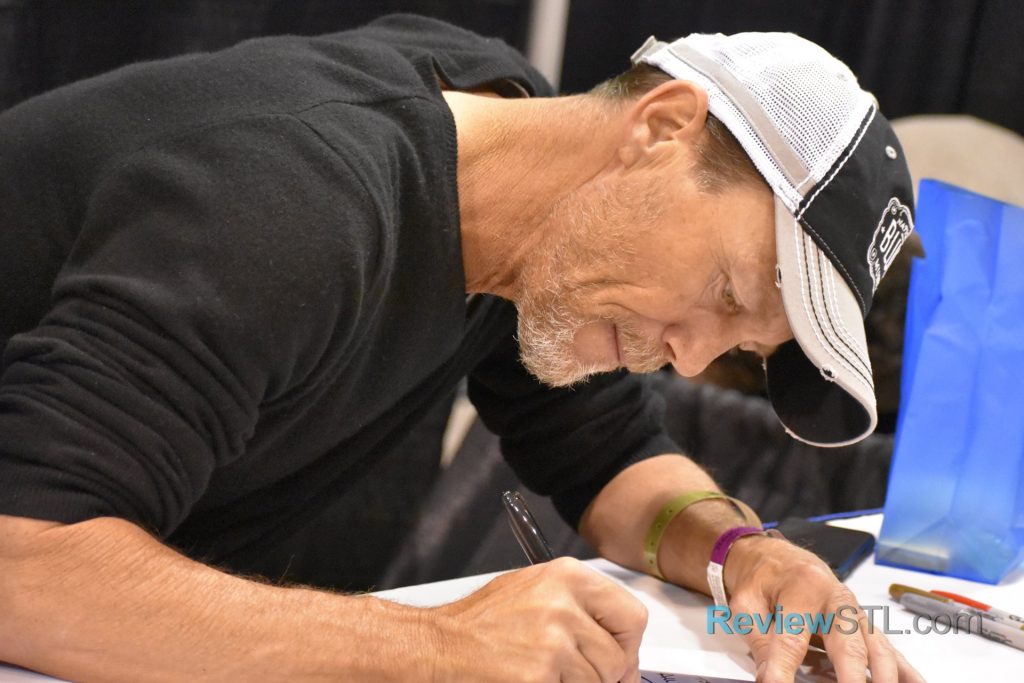 Musician and Actor Thomas Ian Nicholas was in attendance with his business partner Lani Sarem, author of the YA novel "Handbook for Mortals." Nicholas was joined by "American Pie co-star Chris Owen, and the two held a panel where they went head to head in a session of Disney trivia, incorporating the audience as team members to help the other beat their opponent. While last year Nicholas took the spot of the winner, he was beaten out by Owen this year. Nicholas is no stranger to Wizard World, and if you weren't able to catch him at his booth, you might have spotted him on the main stage performing with his guitar. Sean Astin also brought in a big crowd on Saturday and Sunday, as the actor from "The Goonies," "Lord of the Rings," and "Stranger Things 2" always manages to do, as was set up with a booth right next to Ghostbuster's alum Ernie Hudson. Ernie himself was only able to attend Saturday, so it was no surprise the line to meet Hudson was pretty long at most times he was at his booth.
Other guests included the Wizard-World-seasoned Lou Ferrigno, still engaging with Hulk fans as he does most years. Classic SNL's Chris Kattan was attending as one of his first times at Wizard World, and some fans were lucky enough to get into his panel for an SNL Q and A with 'Mr. Corky Romano' himself. Alaina Huffman, who is incredibly charming, was also there to sign autographs and do photo-ops with guests. And lastly, David Alpay, know from "The Vampire Diaries" and "The Tudor's" was there, and while the majority of guests bring in attendees from their work in either science fiction, horror, or other related genres, it was Alpay who brought in several fans of his work on the Hallmark channel, a circumstance he found to be quite endearing.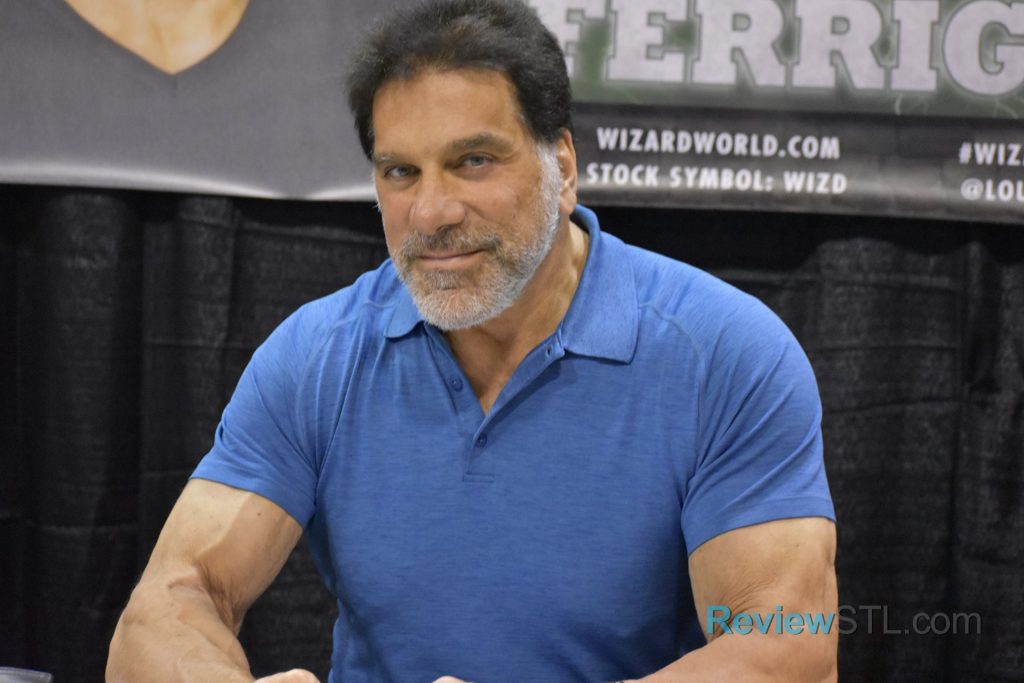 While many con attendees flock to Wizard World for a chance to interact with one of their favorite celebs, it isn't the only thing bringing in fans. Tons of vendors (both national and local,) and such a diverse and impressive amount of artists also bring in people by the hundreds and thousands. A walk through 'Artist's Alley' is a great way to check out some of the incredible art showcased by the artist's themselves, and even purchase some of your favorite prints! Many of the artists also have panels themselves, doing demonstrations and "how-to" workshops as a way of interacting with convention goers.
And finally, let's talk about the cosplay! Anybody who is slightly familiar with Wizard World knows that the con brings in all types of people, many of which dress up as their favorite characters. Rather it's a simple tee referencing one of their favorite pop culture icons or a full-blown professional costume, there are definitely so many interesting people to interact with. The best part about Wizard World Comic Con is that they have created a space where people are free to be themselves and express their interests, no matter how nerdy or sci-f-(y) those interests may be in a judgment-free zone. It's such a great atmosphere for people to come together and network and get to know others who have similar interests such as their own, which is definitely a complex that lends itself to the massive success that Wizard World attendance experiences at each event. Needless to say, these cons bring in such a variety of people, it's a hard feat for anybody remotely interested in anything related to pop culture to not have an incredible time! If you've never been, I highly recommend gathering up some friends, or even venturing out on your own to check out Wizard World, rather you wish to do so in costume or not, because it is quite the experience and I can guarantee it will be an event you will remember for a long time.
To see the next time Wizard World is going to roll through town or to check out other cities hosting conventions, you can visit the website at wizardworld.com for ticket information, guest information, a list of events, and even hotel and travel information.
Check out some of the amazing cosplay from the weekend below!