Win Free Passes to AWAY WE GO St. Louis Screening
ReviewSTL.com invites you and a guest to attend a special St. Louis screening of AWAY WE GO.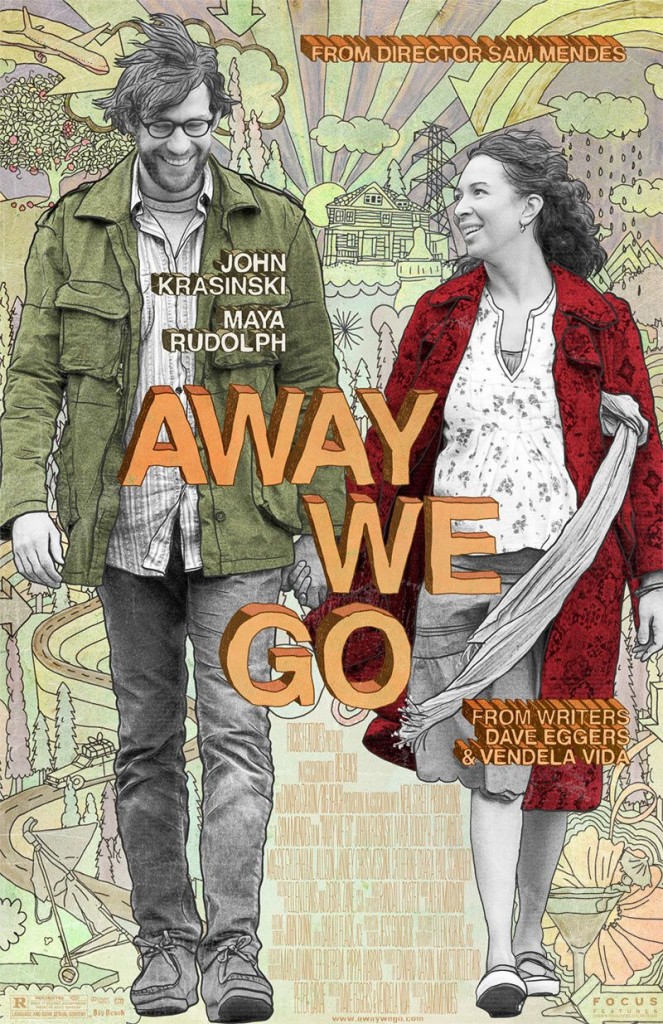 Want to see a great film that gives you great characters and great laughs? Well we have a handful of passes to give away to Focus Features's AWAY WE GO.
Directed by Academy Award winner Sam Mendes (American Beauty) from an original screenplay by Dave Eggers and Vendela Vida, this funny and heartfelt film follows the journey of an expectant couple (John Krasinski ["The Office"] and Maya Rudolph ["Saturday Night Live"), as they travel the U.S. in search of the perfect place to put down roots and raise their family. Along the way, they have misadventures and find fresh connections with an assortment of relatives and old friends who just might help them discover "home" on their own terms for the first time. The movie features the music of Alexi Murdoch.
Alright, this is going to be similar to The Hangover contest we ran a little while ago. This time though you will be telling us about your favorite road trip and what made the experience for you. We are looking for entries that are entertaining and clever.
To enter, post here:
Enter only on the forums! We will only be taking entries from the official thread in the forum. Thank you!
Screening is Tuesday, June 9th at 7pm at Ronnies.