Will Smith's Next Film "The Legend of Caine", Vampire Bible Epic?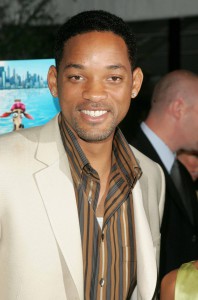 Will Smith has way too many in development credits right now.  Now he has yet another one to add to the list, and this time it is a new property, not a sequel to one of his famous films like Independence Day and Men in Black.
Smith is now attached to star in The Legend of Caine, which is a retelling of the Bible story of Adam and Eve's children Cain and Abel. Although, instead of basing it completely off of the story in Genesis, it instead has "vampiric twist".   The film is supposed to be epic in scale, and concern the world's first murder, and the history of vampires which supposedly goes hand in hand.
The story is being written by Smith's brother-in-law Caleeb Pinkett with Dan Knauf and Andrea Berloff.  Pinkett is also rumored to be co-starring in the film with Smith.
Lately Will Smith seems to be basing projects off of familial needs, case in point Karate Kid, which was a vehicle for son Jaden. Now Smith is using his star power to help propel the career of his younger brother-in-law. I'm not sure that this is the best move, but if the story is worth it then I won't stand up to complain. It does seem an odd role choice, and does share some similarities with one of his more recent films, I Am Legend.
What do you think? Let us know in the comments!