WICKED Returns to the Fabulous Fox Theatre in St. Louis (June 16 – July 11)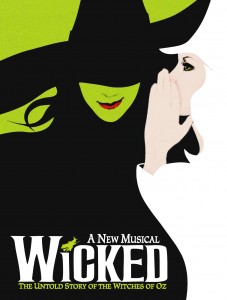 After incredible international popularity and St. Louis demand, WICKED is returning to the Fabulous Fox Theatre in St. Louis from June 16 to July 11, 2010.
WICKED has won numerous awards since it's debut in 2003, including a Grammy and three Tony Awards®. In both 2005 and 2007 during it's time at The Fox, the show broke box office records and sold out in record time – setting new national attendance records.
Currently in its 7th year on Broadway, WICKED's four North American and four international companies have cumulatively grossed nearly $1.8 billion and have been seen by nearly 23 million people worldwide. Over 4.8 million people have seen WICKED on Broadway alone.
About WICKED
Long before Dorothy dropped in, two other girls meet in the Land of Oz. One, born with emerald green skin, is smart, fiery and misunderstood. The other is beautiful, ambitious and very popular. How these two unlikely friends end up as the Wicked Witch of the West and Glinda the Good Witch makes for the most spellbinding new musical in years.