Who are The LXD? Legion of Extraordinary Dancers – 2010 Oscar Performance Video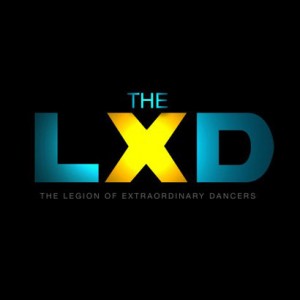 When I say I am an entertainment junkie, I mean it. I devour films, books, CDs, and all at paces that would astound most people.  So, being who I am, I was of course watching the 2010 Academy Awards. In addition to being an entertainment junkie, I am also a technology freak. Those two worlds collided last night as I followed other people keeping up with the Oscars telecast on both Facebook and Twitter. I was amazed that many people did not enjoy the dance portion of the night.
I guess I shouldn't be shocked. The show is about film awards, not dance troupes. However, Hollywood and dance have gone together for a long time now, and unfortunately it seems films that incorporate the two happen less and less. There was a time when many of the most famous actors and actresses were also the best singers and dancers. You don't see that much anymore except for the occasional romp like Nine.  Ginger Rogers and Fred Astaire be damned there is apparently no place for dance within a place like the Academy for many people.
I can't help but say that I love dance. Not in the way that inclines me to get up and bust out a dance number, but I love watching it. The people that are featured on shows like So You Think You Can Dance are so athletic, graceful, and full of talent. I envy them and the way they can contort and move their bodies in a way not many people can. It was on this show that I first encountered The LXD.  Their performance actually moved me. The different styles displayed in a couple short minutes, mixed with the raw emotion of a string quartet playing Coldplay's "Yellow".
Last night they impressed me once again with their skills during the Academy Awards. The LXD did a small number based on all the nominees for Best Original Score. I truly hope that it made some more people enjoy dance, and granted them some new followers.
Video of their Oscar Performance:
LXD & SYTYCD Alumni Perform At The Oscars from HQ Vids on Vimeo.
Watch their video at TED. It explains more about the crew, and the motives behind it. Truly inspiring.
Their infamous SYTCD performance: