Watch the "TRON LEGACY" HD Trailer from Comic-Con 2009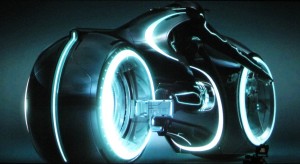 Check out the new HD footage of "TRON LEGACY," the sequel to the Disney classic. Attendees of this year's Comic-Con in San Diego were able to get the first glimpse at the footage.
In the movie… Sam Flynn, the tech-savvy 27-year-old son of Kevin Flynn, looks into his father's disappearance and finds himself pulled into the same world of fierce programs and gladiatorial games where his father has been living for 25 years. Along with Kevin's loyal confidant, father and son embark on a life-and-death journey across a visually-stunning cyber universe that has become far more advanced and exceedingly dangerous.