Watch Shaun White Recap Gold Medal Run Video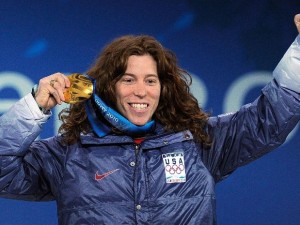 Without a doubt, Shaun White is one incredible athlete. Winning the gold medal in the halfpipe at the 2010 Winter Olympics in Vancouver, Shaun earns his second consecutive 1st place finish in the event. At only 19-years-old, he won his first gold medal on the halfpipe at the 2006 Winter Olympics. Four years later, at only 23, Shaun White has done it again.
Watch Shaun White recap both of his runs from this year, each earning enough points for him to take 1st place. On his first run, Shaun pulls off a 46.8 to clench the top spot. But Shawn decided to take a second run anyway, landing his newest trick – the Double McTwist 1260.

Watch Shaun White break down both of his gold medal worthy runs here.