Universal Hires Tony Gilroy to Direct "Bourne 4"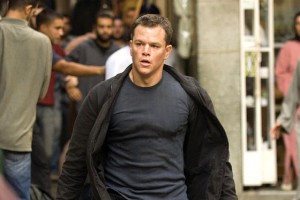 It was assumed by many that the Bourne series would not see a sequel after Paul Greengrass dropped out, and subsequently its star, Matt Damon, did as well. Universal apparently still sees cash in the franchise and has hired Duplicity director, Tony Gilroy, to direct the fourth installment of the film series.
Now here is what a lot of you might not know, Gilroy is actually the writer of the first three films. Gilroy also received quite a few raves for his writing and directing in the George Clooney starring Michael Clayton.  So, Universal's choice really is the next best thing compared to the return of Paul Greengrass and his shaky cam directing.
Now here is where the obstacle comes in. Can Gilroy and Universal get Damon to sign onto another film? The star has already said he will not do another Bourne film without Greengrass at the helm, and I don't see him changing his mind any time soon.  The next option is to reboot the series with a new star at the helm. With the title tentatively being The Bourne Legacy, it seems like this might be the more likely alternative.  Pair that with the studios response that The Bourne Legacy "allows for the return of Jason Bourne, but doesn't require it."
Is Universal looking to make Bourne into its own 007? The comparisons have been made plenty of times before. In fact, much of the media credits the Bourne series with pointing the Bond series in the right direction with new star David Craig. Could a new person take on the code name of Jason Bourne? At this point it seems very likely.
The Bourne Trilogy remains my favorite spy series of all time, and I'm not sure it would benefit by having a fourth installment with a different star.  To be honest, I'm not even sure the series would benefit from a fourth movie with Matt Damon returning as the title character. There are still a few loose ends here and there, but overall the story seemed to hit its end at the end of Ultimatum.
Will Matt Damon rethink coming back to the series with Gilroy at the head? What do you think? Let us know in the comments!