Twilight Saga: Breaking Dawn Split is Official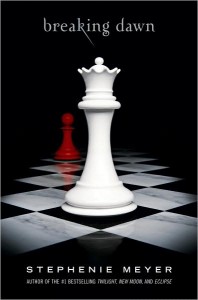 The Bill Condon directed conclusion to the Twilight Saga has finally been confirmed by Summit to be split into two films after months and months of rumors.  Now lets see if David Slade's Eclipse elevates this series at all at the end of the month.
A Press Release:
Los Angeles, CA, June 10, 2010 – Summit Entertainment confirmed today that THE TWILIGHT SAGA: BREAKING DAWN will be released as two separate films with the first of the two slated to be released in theatres on November 18, 2011.  Academy Award® winner Bill Condon will direct both films starring Kristen Stewart, Robert Pattinson and Taylor Lautner along with Billy Burke as Charlie Swan as well as returning members of the Cullen Family including Peter Facinelli as Carlisle, Elizabeth Reaser as Esme, Jackson Rathbone as Jasper, Nikki Reed as Rosalie, Ashley Greene as Alice and Kellan Lutz as Emmett.

The project, based on the fourth novel in author Stephenie Meyer's Twilight series, is currently being written by Melissa Rosenberg with Wyck Godfrey, Karen Rosenfelt and Stephenie Meyer producing.  The TWILIGHT SAGA: BREAKING DAWN will start production in the Fall.

THE TWILIGHT SAGA: BREAKING DAWN illuminates the secrets and mysteries of this spellbinding romantic epic that has entranced millions.

The third film in the franchise, THE TWILIGHT SAGA: ECLIPSE is due in theaters on June 30, 2010.
Maybe Summit can spend some actual money on the special effects for these last two movies this time.  Though, Eclipse's effects glimpses in the trailers seem to far exceed the first two films.