Top Ten Unnecessary Film Remakes
6. Brian's Song
The 1971 television film tells the real-life story of the relationship of Chicago Bears running back Gale Sayers and teammate Brian Piccolo. Piccolo is diagnosed with cancer and goes through chemo treatment, while Sayers stays by his side. The film is one of the saddest movies I've ever seen. James Caan and Billy Dee Williams give great performances. The 2001 version, starring Mekhi Phifer, just comes off as a lame attempt to redo something that had already been done before.
5. Footloose
The 1984 film starring Kevin Bacon is still a fun movie to watch. Every time it's on television, I find myself watching it. Sure, it's corny and lame in parts, but it's fun. The soundtrack is still awesome, even though it's nearly 30 years old. When I heard MTV was behind the 2011 remake, I cringed. Anything associated with MTV usually has some really crappy hip-hop and sub-par acting. Footloose was no different.
4. Love Don't Cost a Thing
Most people under 25, probably do not remember the original Can't Buy Me Love starring Patrick Dempsey. The 1987 film, while not a classic, was still enjoyable. The 2003 version, starring Nick Cannon, just seemed like a total waste of time. The premise stays the same in both films. A dorky, but intelligent nerd becomes popular after bailing out the most beautiful girl in the school, only to get a big head and finally get put in his place by the popular girl. Patrick Dempsey was believable as that nerdy kid, but Nick Cannon was just downright annoying.
3. A Nightmare on Elm Street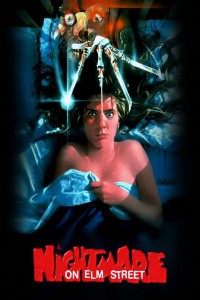 Dammit I had high hopes for this one. I am a massive fan of all the Elm Street films of the 80s and 90s. I even enjoyed Freddy vs. Jason, as corny as it was. But, the 2010 remake of the 1984 classic was a total mess. Michael Bay once again produces a horrible horror remake. Freddy Krueger looked just ridiculous in the remake. While Robert England will forever be Krueger to Nightmare fans, I actually thought Jackie Earle Haley would do well in the remake. Boy was I wrong.  The remake was so bad that the star, Rooney Mara, actually nearly left acting following the experience.