Top 5 Best Charlie Sheen Videos – Tiger Blood, Winning, Quotes and More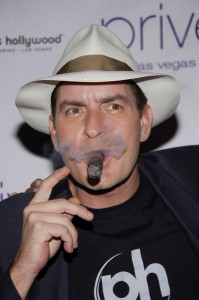 We all know that Charlie Sheen is WINNING… but you won't be winning unless you have seen some of the best Charlie Sheen videos and interviews on the internet.
After a couple of weeks of endless interviews and drug induced media frenzies, Sheen has racked up quite a bit of footage. Luckily some very talented people have compiled some entertaining videos of the Gnarls Gnarlington. There are plenty of comedians coming up with their own spin on the actor as well. Here are the best ones…
5. Songify This: Winning – a Song by Charlie Sheen
You may know them as schmoyoho on YouTube, the Gregory Brothers, AutoTune the News… but one thing is for sure – you have heard their stuff before. The team that has brought us such classic songs as "Auto-Tune the News / BED INTRUDER SONG!!!" now brings us an auto-tuned version of a classic Charlie Sheen interview. It isn't their best work ever but is entertaining, none the less.
4. Charlie Sheen WINNING at Call of Duty: Black Ops
This one is a pretty funny little video put together by IGN of Charlie Sheen "WINNING" at Call of Duty: Black Ops.
3. Jimmy Fallon – Charlie Sheen: 'Winning' For Men
Jimmy Fallon puts on his best Charlie Sheen impression, and promotes the latest fragrance for men to hit the street. It's "Winning" for men. Fallon's look is spot on, and he sounds pretty much just like Sheen. Not bad at all…
2. Bill Hader – Duh! Winning! Cold Open From Saturday Night Live (March 5, 2011)
Saturday Night Live opened cold with Bill Hader's spot on impression of Charlie Sheen, hosting the new television show "Duh! Winning!" Hader has the best impression I've seen so far of Sheen. The look, the sound – it's all there.
1. Charlie Sheen Parody – Bi-Winning (Official Song)
Not only is this the best parody song made about Charlie Sheen so far… but it's actually pretty catchy. The editing is clever, and the song goes along perfectly with the audio. I enjoyed this song much more than the other auto-tuned versions out there. Good stuff.
What do you think? Which ones are your favorites? Leave a comment below!