Top 10 Reboots and Remakes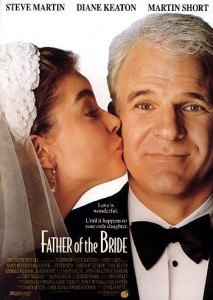 10. Father of the Bride
Many forget that the 1991 modern classic starring Steve Martin, Diane Keaton and the future wife of Brad Paisley was actually based on a 1950 film of the same name. While it is formulaic and predictable, it is still awful y funny. The proof is in the pudding with this one as there is rarely a month that goes by where Father of the Bride isn't broadcast on some basic cable network…few other 20 year old movies can say the same.
(Original)Father of the Bride (Keepcase) for $11.99

(Remake) Father of the Bride 1 & 2 for $12.49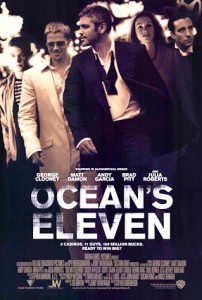 9. Ocean's Eleven
While 2001's Ocean's Eleven received mixed critical reception the public masses seemed to really enjoy it…and for good reason. Steven Soderbergh shows his directorial range as this campy star studded film was a follow up to the magnificent films Traffic and Erin Brockovich.
Ocean's Collection: 4 Film Favorites (Ocean's Eleven 2001 / Ocean's Twelve / Ocean's Thirteen / Ocean's Eleven 1960) all for only $9.99!

Ocean's Trilogy (Ocean's Eleven/ Ocean's Twelve/ Ocean's Thirteen) [Blu-ray] for $28.99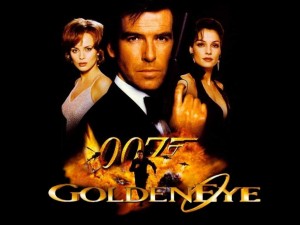 8. Goldeneye
After the faltering 80's Bond films, the 007 brand became more of a punch line than the slick, super cool icon James Bond should be – Goldeneye and Pierce Brosnan changed all of this. Using top notch actors and the great over-the-top action scenes, Goldeneye took back the good name of Bond…only to lose it again in the following three entries to the series.
GoldenEye for $12.49

James Bond 007: GoldenEye Wii Videogame Remake for $39.99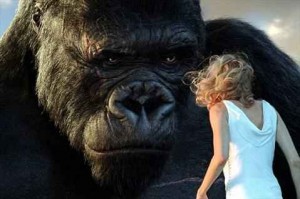 7. King Kong
2005's King Kong is the prime example of how a terrific director and a timeless epic story can create a memorable modern classic. While not as impressive as Peter Jackson's near perfect Lord of the Rings trilogy, King Kong proved to be a realistic successor to the Jackson name. Just don't play the awful video game associated with it.
(Original) King Kong (Two-Disc Special Edition) for $23.99

(Original) King Kong [Blu-ray Book] for $22.99

(Remake) King Kong – Extended Cut (Three-Disc Deluxe Edition) for $13.99

(Remake) King Kong [Blu-ray] for $16.99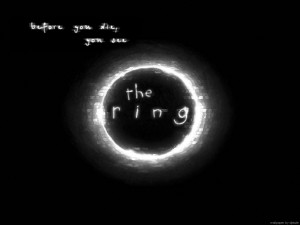 6. The Ring
One of the first and arguably the best of the countless and otherwise abysmal J-horror remakes, 2002's The Ring set the bar for everything to come after it. Often named as one of the scariest movies ever made, The Ring showed us how to use sound design and editing in ways that have since been often imitated but never duplicated.
(Original) Ringu 0 (2000) / Rasen (1998) (Double Feature) for $13.49

(Remake) The Ring (Widescreen Two-Disc Special Edition) for $17.99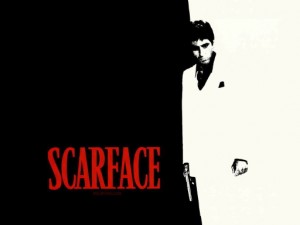 5. Scarface
A remake of the 1932 (and technically 1928) films of the same name, Brian De Palma's 1982 classic takes a few liberties with the story but creates a massively popular film that has been referenced in more pop culture outlets than the phrase "Where's the Beef?" Immortalized in posters and t-shirts, Tony Montana became a household name…as did his iconic use of cocaine and the f-bomb.
(Original & Remake) Scarface Deluxe Gift Set – Scarface (1983) & Scarface (1932) for $31.49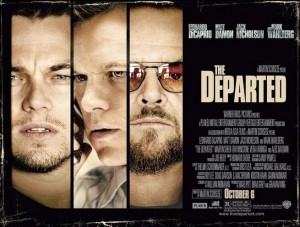 4. The Departed
Based on Hong Kong's 2002 film Infernal Affairs, The Departed shows us what the phrase "tour-de-force" really means. The film that broke Martin Scorsese's infamous line of six Oscar snubs, The Departed shows what happens when one of cinema's finest directors has a terrific story, script and actors at his disposal.
(Original) Infernal Affairs (Wu jian dao) for $11.99

(Remake) The Departed (Widescreen Edition) for $5.49

(Remake) The Departed [Blu-ray] for $10.49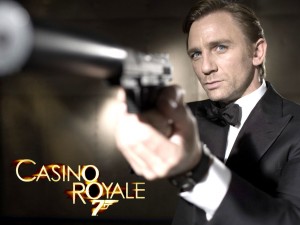 3. Casino Royale
For being the one franchise with two entries on this list of best remakes and reboots, Casino Royale outdoes even Goldeneye for its ability to breathe new life into the Bond namesake. It is also the only film on this list that could loosely be considered both a reboot and a remake as 1966's Casino Royale was essentially the same story with a comedic twist. For a franchise that is known for its reboots and reinventions, Casino Royale remains the best to date.
(Original) Casino Royale for $13.49

(Remake) Casino Royale (Two-Disc Widescreen Edition) for $7.99

(Remake) Casino Royale (Collector's Edition + BD Live) [Blu-ray] for $11.99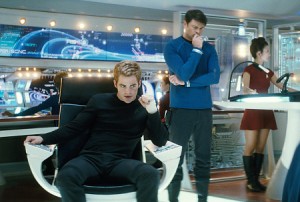 2. Star Trek
The phenomenal 2009 reboot of the Star Trek franchise shows how every Hollywood reboot should be done. Star Trek managed to not only invigorate new life into tired and bloated predecessors, but also please both Trekkers and newbies alike. J.J. Abrams once again proved that he has his finger on the pulse of what is or could be popular.
(Original) Star Trek: Original Motion Picture Collection (The Motion Picture / The Wrath of Khan / The Search for Spock / The Voyage Home / The Final Frontier / The … Captains Summit Bonus Disc) for $45.49

(Reboot) Star Trek (Single-Disc Edition) for $9.99

(Reboot) Star Trek (Three-Disc Edition) [Blu-ray] for $22.99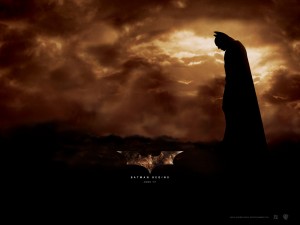 1. Batman Begins
Batman Begins earns its number one spot on the list because it not only took back the good name of Batman (ruined by Joel Schumacher and the dreadful Batman & Robin) but also managed to reboot an entire genre. From this point on, Christopher Nolan showed us that superhero films don't have to be cheesy popcorn flicks, but can be high quality cinema with elements of psychological drama and philosophical allegory.
(Original) Batman Collection: 4 Film Favorites (Batman 1989 / Batman Returns / Batman Forever / Batman & Robin) for $8.99

(Original) Batman: The Motion Picture Anthology 1989-1997 (Batman / Batman Returns / Batman Forever / Batman & Robin) [Blu-ray] for $44.99

(Reboot) Batman Begins (Limited Edition Gift Set) [Blu-ray] $14.99

(Reboot) Batman Begins (Two-Disc Special Edition) for $9.99