Tom O'Keefe Reviews 'Marvel's The Avengers' & Talks 'Superman' on the Thom and Jeff Show #163 (5/3)
The Thom and Jeff Show Podcast #163
[audio:http://thethomandjeffshow.com/audio/TAJPodcast163.mp3]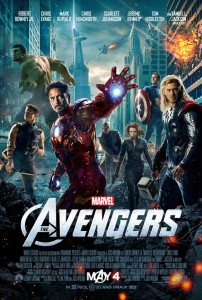 Thom & Jeff Podcast 163 in which I review The Avengers and Jeff tries to get me to "date" listener Erica. Which raises the question – what's the opposite of chemistry?
As always, it's NSFW.
Show Line-up:
Babylon this Saturday!!!!!
Comment Line
Emails
Celeb Wrap Up
Sports
Derby – Thom at the Races – Thom's Picks
Tom O'Keefe on Movies
Gadget Boy
Tipping Taxi drivers
Women in Trunk
Facebook
Forgotten in Cell
Indecent Exposure
Who Knew?
For more Thom and Jeff, check out thethomandjeffshow.com
Can't get enough of Tom O'Keefe?! Check out movie reviews and more:
[mycatlist cat=9507]