Tiger Woods Update – Watch Press Conference Apology Video Online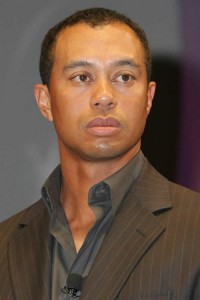 Tiger Woods made his big press conference apology this afternoon, his first public appearance since the scandal broke.
Late last year, Tiger Woods destroyed his once stellar reputation. Women all across the united states came out detailing their affairs with the married superstar golfer. Since then, the golfer has been taking a break and hoping that the pad press will die down. Some sponsors have dropped the athlete, and some have stood by his side.
From the New York Daily News, here is what celebrities are saying about Tiger's apology:
ABC's George Stephanopoulos called the speech "one of the most remarkable public apologies ever by a public figure."
"He (Tiger) left nothing on the table," Stephanopoulos said. "This is a man who has thought a lot about what he did."
Rick Cerrone, former New York Yankees public relations director, disagreed. "What I saw was arrogance. … It was basically an infomercial," he said on CNN.
CBS' David Feherty, who has covered Woods on the circuit, said, "I have never seen him appear so vulnerable. … I was very impressed with what he said."
"The vast number of people just want their Tiger Woods back," Feherty said.
Harvey Levin, head of TMZ, gave Tiger an A for effort.
"Obviously I watched," he wrote on Twitter. "I think he hit the right notes. In a big way. He's not converting everyone today, but this is the foundation. An A!"
At least one celebrity wasn't letting Woods off so easily.
"Tiger, wa, wa, wa!" tweeted Patti Stanger, relationship expert and star of Bravo's "The Millionaire Matchmaker." "That was a ploy to save sponsors. I can read body language. He's not sorry. I bet he called [alleged mistress] Rachel Uchitel this morning."
"Saturday Night Live" head writer Seth Meyers had a lighter critique of Woods' speech. "To come out of this scandal and still be named valedictorian is an amazing accomplishment for Tiger," he tweeted.