Tiger Woods and Elin Nordegren Send Letter to Parents of Private Pre-School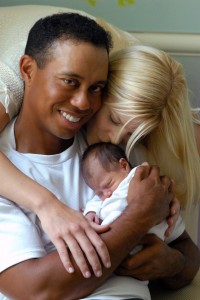 Tiger Woods and his wife Elin Nordegren have sent home a letter to parents of kids that go to the private pre-school their two-year-old daughter Sam attends.  In the letter, Tiger and Elin apologize for the media coverage and lack of privacy that has surrounded the situation over the pas several months.
The letter reads,
"Dear Premier Academy parents,
We would like to share our appreciation for your support over the past several months and offer our personal apology for any inconvenience you are experiencing due to the increased media scrutiny surrounding our children.
The pair continued: "We truly understand how frustrating it can be. We hope that the paparazzi will find something better to do with their time in the near future."
What do you think of the situation? Leave a comment below.