The Weekend Box Office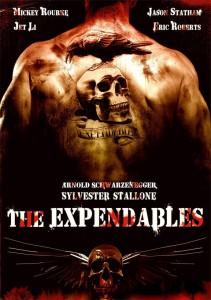 Going into the weekend, I thought The Expendables might be able to hang on to the top spot. I definitely underestimated this weekend's releases. If estimates hold true, The Last Exorcism barely edged out Takers for the top spot by just $200,000. Both films beat The Expendables pretty easily by about $12 million. Inception actually went up from the number 9 spot last weekend to number 7 which makes its domestic total just under $271 million. The other "new" release this weekend was Avatar: Special Edition. I have a lot of complaints about the whole phenomenon that is Avatar, but apparently no one else does seeing it brought in $4 million while only showing in 812 theaters across the country.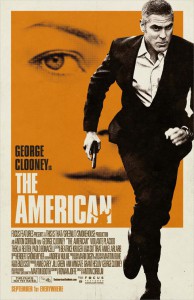 This week sees The American starring George Clooney getting released on Wednesday. On Friday, Machete and Going the Distance hit theaters. I am very excited to see The American. Not so much for the other two. So here's hoping Clooney still puts the most butts in the seats.
What did you see this weekend? What do you think will be number one next week? Let us know in the comments below.
TW
LW
Title (click to view)
Studio
Weekend Gross
% Change
Average
Total Gross
Budget*
Week #
1
N
The Last Exorcism
LGF
$21,300,000
–
$7,411
$21,300,000
$1.8
1
2
N
Takers
SGem
$21,000,000
–
$9,519
$21,000,000
$20
1
3
1
The Expendables
LGF
$9,500,000
-44.0%
$2,796
$82,010,000
$80
3
4
3
Eat Pray Love
Sony
$7,000,000
-42.2%
$2,252
$60,716,000
$60
3
5
5
The Other Guys
Sony
$6,600,000
-35.1%
$2,075
$99,300,000
$100
4
6
2
Vampires Suck
Fox
$5,300,000
-56.6%
$1,639
$27,912,000
$20
2
7
9
Inception
WB
$5,105,000
-34.9%
$2,466
$270,749,000
$160
7
8
8
Nanny McPhee Returns
Uni.
$4,743,000
-43.6%
$1,695
$17,020,000
$35
2
9
7
The Switch
Mira.
$4,658,000
-44.8%
$2,309
$16,484,000
–
2
10
6
Piranha 3D
W/Dim.
$4,308,000
-57.4%
$1,729
$18,272,000
$24
2