The Four Hole and Other Cardinals Thoughts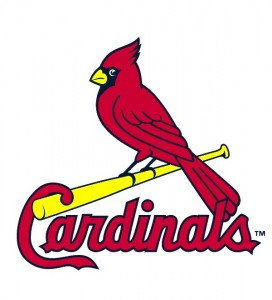 So far, the Cardinals are 3-1 in games in which Matt Holliday's batted third and Albert Pujols fourth. While it's good that they've gotten the  wins, I still question whether it's the right move. I get paid a ridiculous amount of money to write this column, so I'll put in my two cents.
The general rule of thumb is that for every spot moved up in the lineup, a hitter will gain 18 or so at bats throughout the regular season. Batting Pujols fourth will cost him those few at bats that could make the difference in a game down the road.
There is a constant debate whether the third spot is really the best spot to put your best hitter. Some sabermetricians defend it; others think it's overrated and would put Pujols second or fourth.
As for me, I'd say that Pujols has done pretty decently for himself the last six or so years in the third spot, even with lesser talent around him. Dropping him down will only give him fewer chances to come up late in the game when we really need him. Batting a hitter ninth instead of the pitcher also isn't a terrible idea, even though it hasn't really produced the results intended this year. The problem for the Cardinals this year has been getting runners on base ahead of him.
If I were Tony La Russa, I'd be a 65-year-old balding Italian American, but that's beside the point. This is the lineup I'd put up:
Colby Rasmus
Matt Holliday
Albert Pujols
David Freese
Ryan Ludwick/Yadier Molina
Yadier Molina/Ryan Ludwick
Felipe Lopez
(Pitcher)
Skip Schumaker
Colby's been one of the best on the team at getting on base. He can also rake the ball. Putting Holliday second will get him more at bats and still give him the protection of Pujols behind him (ironic, since he was paid $18 million to do the opposite). Freese has been hitting well and is second on the team in RBI. Molina and Ludwick can both hit fifth, depending on if you want average or power up there. Lopez and Schumaker can also be interchanged. I think the 3-1 record is more coincidence and a reflection on the starting pitching than it is the change in lineups.
Coming up this weekend is an interleague series against the Angels. Appropriately enough, the first starter of the series against the Cardinals is former Redbird Joel Pineiro. Other than two super bad outings in which he gave up 16 earned runs in 9 1/3 innings, he's been lights out, with a 1.27 ERA in all his other starts. Joel was a solid pitcher as a Cardinal, and I hope we smack the crap out of him. Brad Penny takes the mound for us.