"The Boondock Saints II: All Saints Day" HD Trailer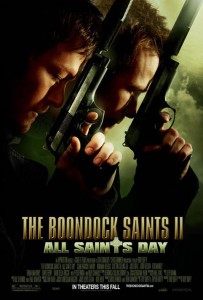 BOONDOCK SAINTS, the 2000 crime picture renowned for the unique story of the fast rise and fall of its egomaniacal filmmaker, Troy Duffy, as well as the cult following that appeared later on home release, gets the sequel treatment with this follow-up. Sean Patrick Flanery and Norman Reedus reunite as the vigilante MacManus brothers, with Billy Connolly returning as Il Duce. Duffy once again directs from his own script, with Clifton Collins Jr., Julie Benz, and David Della Rocco filling out the rest of the cast.
When a priest is murdered in Boston, the MacManus brothers abandon their secluded life in Ireland to look into the case.