Television Review: Ted Lasso S3E4 "Big Week"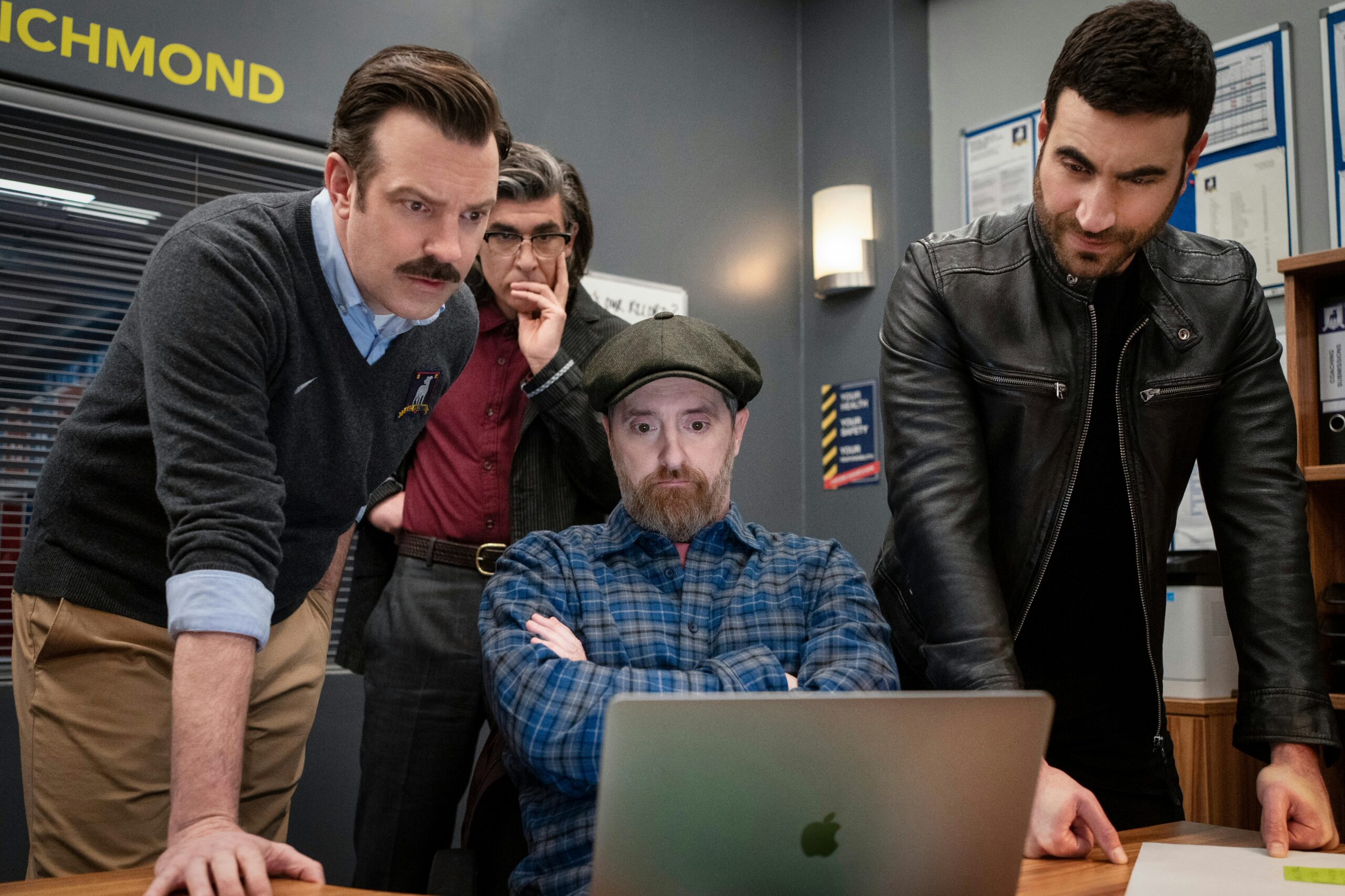 "I'm a work in progmess."
Me too, Ted. Me too.
Well, as evidenced by the title of the episode, "Big Week," this is it. The big anticipated matchup between AFC Richmond and West Ham. Ted vs. Nate the Wonder Kid with first place on the line. And that's the storyline that dominates much of the second half of the episode.
I don't know if each episode has an overarching theme, but I couldn't help but think of the word resiliency as I watched this episode. After a night together, Ted asks Sassy if they could go on a real date; whether he's actually interested in her or is simply trying to move on from the pain of his ex dating is yet to be seen.
So, too, is Rebecca left flailing emotionally as she is forced to go to the match at West Ham, where she must deal with Rupert and Bex. In public, they put on charming facades, but in private, it's pretty evident there's no love lost between the two, especially after the end of the episode.
Perhaps the single personal relationship I'm interested in seeing going forward is the one between Nate and Ted. Although Nate hasn't exactly done himself any favors in getting people to like him, he's certainly become successful professionally. And there are times, especially in this episode, where we see flashes of the old Nate, and even a bit of regret at the way things ended. But those moments are fleeting, conveniently ended by inconvenience, so perhaps that reconciliation will have to wait (if it happens at all).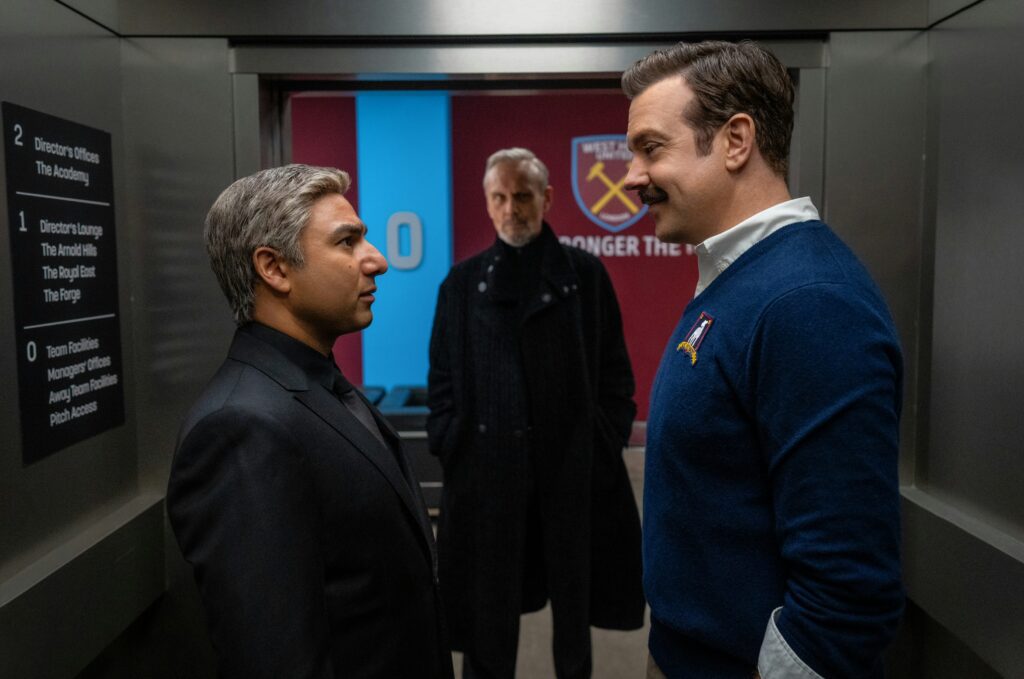 The first half of the match is a mostly even one, with Richmond dominating time of possession, but West Ham scoring late. To motivate the team, Roy and Beard show them something they think will get the team angry: surveillance footage of Nate tearing down the beloved BELIEVE sign in the locker room on his last day at Richmond. Well, it certainly gets the crew riled up. I'll let the viewer decide if it worked. But in the end, it sets the stage for what is likely to be a cantankerous rematch down the road.
Moment of the match: Well, you'll have to wait until the end of the episode, but Ted finally vents his frustration to Michelle about her dating their marriage counselor. It's heartbreaking, but at the same time, it's cathartic, and in the end, he gets his point across in an "I'm not mad, just disappointed" way that only Ted Lasso can. One of Ted Lasso's biggest strengths is that it's not just a comedy; it tackles serious issues but presents them in a relatable way (I'd say realistic, but given the premise of the show, that may be stretching it). Many people have a tendency to bottle their emotions up until they're released in an unhealthy manner (guilty), and it's refreshing to see that Ted's finally acknowledged that it's no way for him to go through life. He's come a long way in the two-plus seasons, and at the same time, he's still a ways to go, but it's a start.
"A work in progmess." A microcosm of the show, and the perfect encapsulation of the episode.
Note: this episode is dedicated to Grant Wahl at the end. Grant was an enormously influential American soccer, excuse me, football journalist who died during the 2022 FIFA World Cup. Although I've never followed the sport as closely as I do baseball, I read countless pieces by him when I had a Sports Illustrated subscription. He covered other sports, but football was his specialty, and he is missed.
"Big Week" gets a B