'Survivor' Contestant Jennifer Lyon Dies at Age 37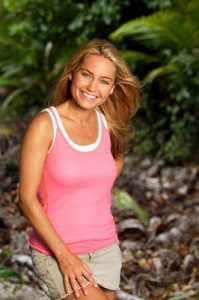 Fourth place finisher in 2005's Survivor: Palau, Jennifer Lyon, has passed at her home in Oregon on Tuesday night.  The reality TV star was diagnosed with stage 3 breast cancer not long after her appearance on the popular reality show.
Lyon credited her strength of trying to fight the cancer to her stint on Survivor, "Survivor taught me there's an end in sight," she told PEOPLE. "As hard as it is, it will be over, and you have to appreciate every day."
"In the summer of 2004, I felt something in my right breast that didn't feel normal," Lyon told PEOPLE magazine in an interview in October 2005. "I thought it was probably scar tissue related to my breast implants. So I let it go for a long time."
Before her death Lyon hosted many charitable events, and this year created a Christmas Tree lot with proceeds going towards cancer research.
I'm not a fan of reality TV, but it sad to see someone as young as Jennifer Lyon pass away. RIP.