Spotlight of the Week – Amy Adams
Amy Adams is an actress that I have enjoyed watching over the past decade.  Not only is she beautiful, but she has taken on a variety of roles that really showcase the range that she can portray.  I feel like Adams has quietly been doing phenomenal work through her career.  I'm not saying she hasn't been recognized, but I feel like the general movie going population isn't going to be able to match a name and a face right off the bat.  She isn't Angelina, Julia, or Jennifer who are huge attractions for people to see movies.  This, along with Adams' Oscar worthy performance in The Fighter, is why Amy Adams is our featured actress of the week.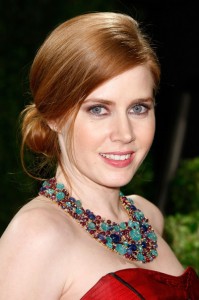 Amy Adams made her big screen debut in 1999 in one of my comedy favorites Drop Dead Gorgeous.  Her performance really isn't impressive standing on its own, but when you compare it to some of her other roles, she really does create an entertaining character.  After several small films, she nabbed a co-starring role in Steven Spielberg's Catch Me If You Can with Leonardo DiCaprio.  Since then she has been in a variety of films that, as mentioned before, really stretch her capabilities as an actress.  I mean how many actresses can play the sweet and innocent princess Giselle in Enchanted as well as the tough as nails bartender Charlene in The Fighter.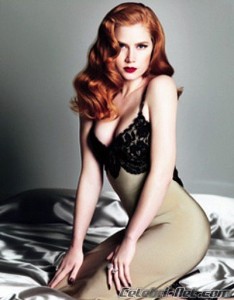 And the right organizations have really noticed these great roles as well.  Amy has received numerous nominations for her roles in Junebug, Enchanted, Doubt, and this week's release The Fighter.  Among those nominations she received Academy Award nominations for best supporting actress in both Junebug and Doubt.  While Enchanted, Doubt, and The Fighter have all earned her Golden Globe nominations.  Will her role in The Fighter finally be the one to get her the win?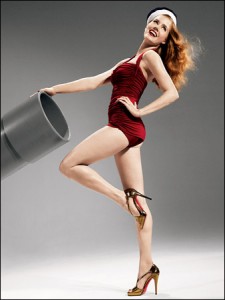 What does Ms. Adams have coming up next?  The film adaptation On the Road will be released in 2011.  Adams' co-stars include Garrett Hedlund, Kristen Stewart, Viggo Mortensen, and Kirsten Dunst.  Adams is currently filming The Muppets which will be released November 23, 2011.  In the film, she plays Mary, Jason Segel's girlfriend.  She currently has no other films in the works, but she certainly has her hands full recently giving birth to her first child, Aviana Olivia Le Gallo.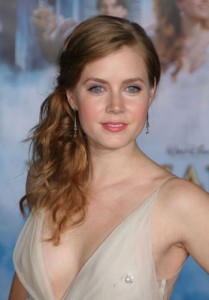 What is your favorite Amy Adams film?  Let us know in the comments below.