Space Flight to Planet Comicon (2019 Recap)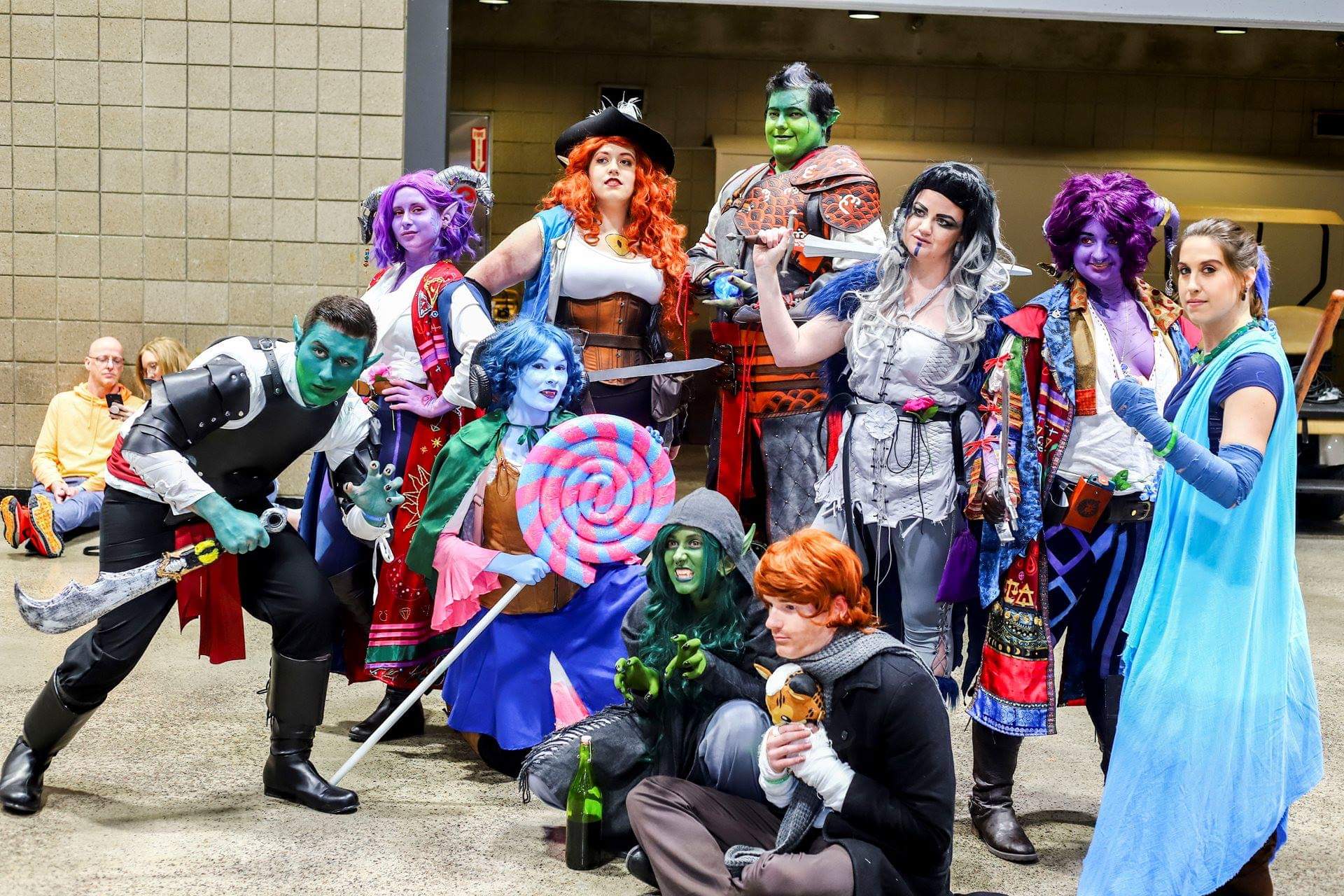 This year was Planet Comicon's 20th anniversary. The popular comic convention has been running since the end of the 20th century, and certainly hasn't missed a step! This was my first big convention of the year, and I was immensely happy to be back in the con game with some of the most fun people I know.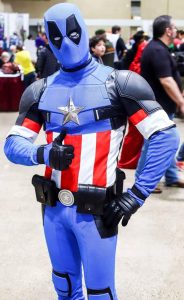 Friday started early with a drive across Missouri. We aimed to arrive before the convention opened up for the day, but Mother Nature had different plans. A torrential downpour of rain blocked most of the visibility on I-70 in the latter half of our trip. Construction along the road didn't help either, but we arrived in Kansas City in the early afternoon to see the rain lighten up.
After a quick stop to check into the hotel, we dove right into the convention. Justin, Tom, and I all attended last year, so we went in knowing what to expect. While James has been to plenty of cons all over the US with us, this was his first year experiencing the awesomeness that is Planet Comicon. We were immediately bombarded with sights of impressive cosplay, epic art, and joyful faces.
Our first walk around the con was about getting a lay of the land. Luckily it was set up nearly identical to last year, so we were able to find just about everything we wanted to look for. The Star Wars area was incredible, feeling like a taste of all the wonderful things I'll get to experience at Celebration in a couple of weeks. Right next to it were the guest cosplayers, including Jessica Nigri, Kamui Cosplay, and our local friend Steven Smith, SKS Props. Fans crowded around their booths, lining up to take photos, grab quick interviews, and chat with these wonderful artists.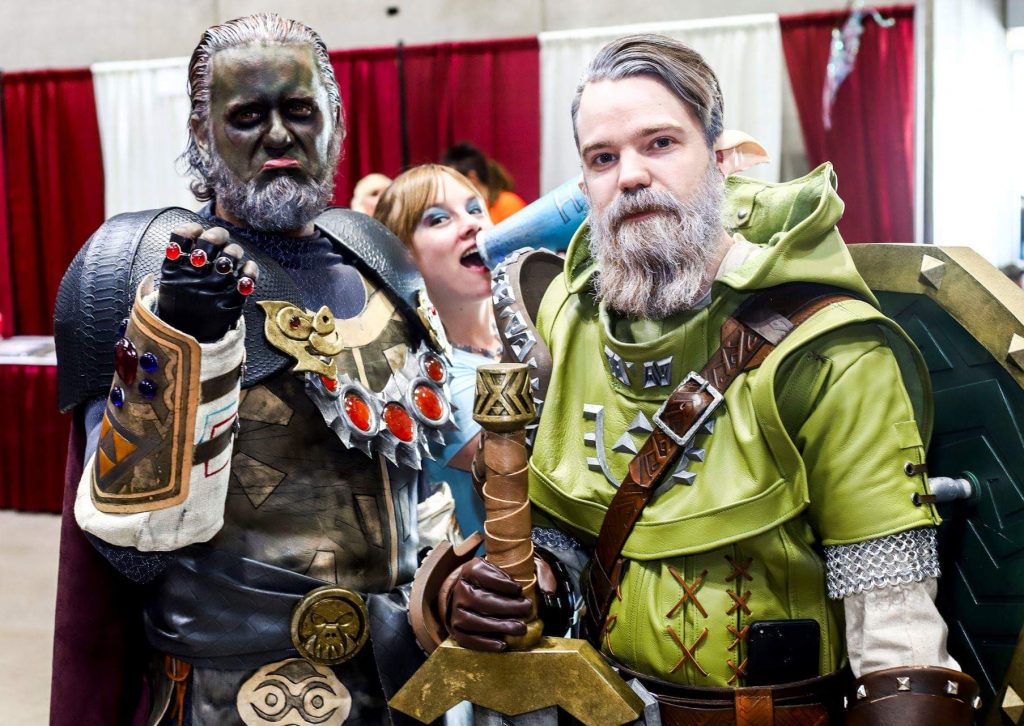 Speaking of fantastic cosplayers, we ran into plenty of friends from St. Louis! My favorite trio of siblings, Hannah, Sarah, and Morgan Ashley, were in attendance again, ready to show off their biggest creation Khan, which won second place at Twitchcon last year. Now I consider myself lucky to even know the Terrible Trio, so I am ecstatic to call them my friends. It was my great pleasure to take some photos of their big Charr boy in the winter months, so I was very happy to see it in action at a convention. I have to say, it was impressive to see first Sarah then Hannah operate the monster from the inside while being guided and guarded by the other two siblings.
Of course, it was impossible to miss Lauren and Ethan of Thousand Faces Cosplay doing their thing around the con floor. Lauren sported her classic Harley Quinn and the ever entertaining Tiny Tina while Ethan unleashed Mr. Torgue for some explosive fun! I didn't get to witness it but they got to meet Jason Douglas, the voice actor for the Borderlands character Krieg, while Ethan was dressed as Krieg! I can only imagine the epic moment that ensued. On Sunday, Lauren dirtied up for Wasteland Alice, a creation from SKS. Being a huge fan of Fallout and pretty much everything apocalyptic, I made it a point to snap a few photos of that wonderful rendition.
The Carr brothers, Mike and Chris, were there for their first year at Planet Comicon dressed in their incredible Saiyan costumes from Dragonball Z as well as their stunning Magneto and Dr. Doom costumes, which won Best in Show at last year's Archon in St. Louis. It was great fun to walk around the con with these guys.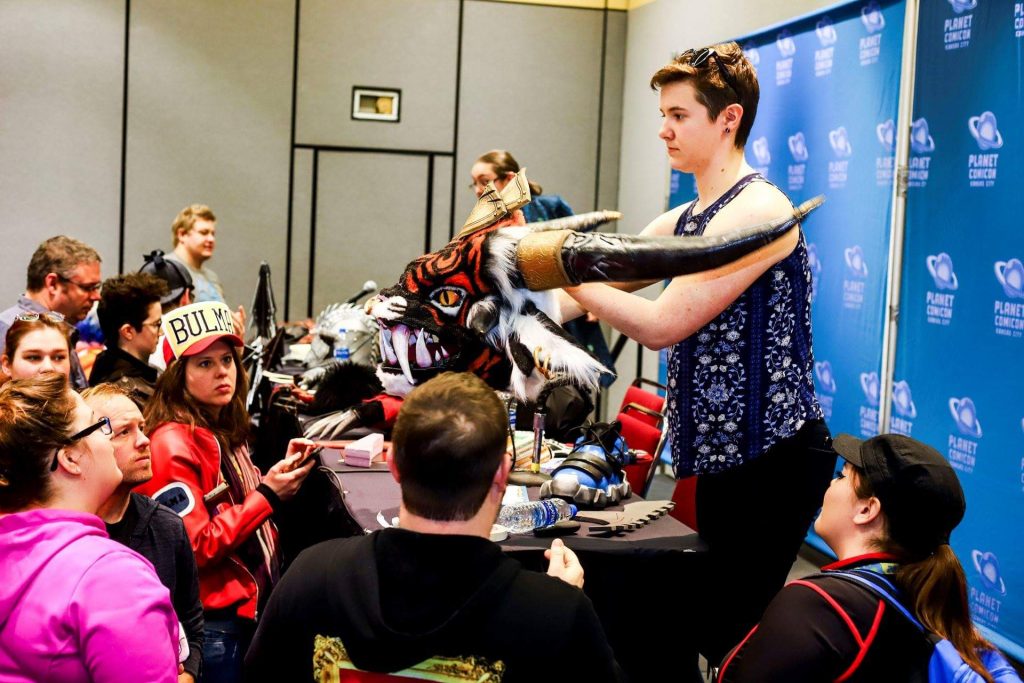 Both Friday and Saturday evening were filled with excitement. On Friday, the Ashleys showed us to a great distillery they go to every time they're in KC, Tom's Town. The Carr brothers and their friends joined us for a quick bite and some pricey but excellent drinks. Morgan ended up buying a bottle of Tom's Town Pendergast's Royal Gold, a fantastically smooth bourbon that we couldn't even open until the following day. We planned to drink it that night, but the bottle carrier (Justin…) forgot he had it and took it back to our hotel halfway across the city! So we settled for Jameson and played some Jackbox in the Carr's hotel room.
Just like at most cons, Saturday held even more fun! Despite the fact that we woke up to see snow out the window, we had a great time. I bloodied myself up and put on the vault suit, taking to the floor to do my usual cosplay photographer shtick. Shortly after tracking down the Ashleys walking Khan around the floor, I found even more impressive St. Louis cosplayer friends! 
Muddy Waters Cosplay was out in full force, each wearing a different costume. The Red Queen was out for her final ride, the costume being retired after this convention. Their big draw was the Flower Knight, which won second place overall at C2E2 the weekend before. People swarmed around both her and Khan to take photos of the two epic costumes. Tiny Tina and Krieg joined in the fun as well to help show off the incredible pieces of art.
The big boy Khan took its toll on Hannah, but she carried on like a badass all the way back to the hotel garage. Justin and I helped carry the many pieces back to their car so they could put the Charr to rest for the day. We retired to the hotel room for a breather and some Royal Gold (finally!) while Hannah painted Morgan green for his newest costume. Soon we returned to the convention hall with Morgan dressed as the hexblade warlock Fjord, a.k.a. Captain Tusktooth, brought to life by Travis Willingham on Critical Role.
Just a side note about Critters (Critical Role fans)… they're awesome! We went back to the floor looking for Critical Role cosplayers, thinking we'd find maybe four or five, but no… We found a gang of about 10 adventurers! Morgan was looking Fjord tough as members of the crew surrounded him for some epic photos.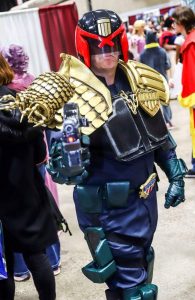 Saturday evening was quite entertaining with me still in full bloody vault dweller and Morgan in green face. We had a fantastic (and expensive) dinner at a nearby seafood restaurant. It was probably the most expensive meal I've ever had, but oh so worth it. We returned to party in the Marriott lobby with a whole slew of friends from St. Louis. It was a wonderful time and absolutely wiped me out.
Sunday was mostly a blur. After struggling to find parking amidst the NCAA crowd, our first stop was showing up late to the Terrible Trio panel, Leveled Up Cosplay. We caught the last few minutes of their discussion on materials and building techniques, and then headed back to the floor for the obligatory Sunday shopping.  We met up with everyone that was still around for Sunday, stopping at the SKS booth to see Steven and Scott (Wildkarde), and at the STL artist Richard Thor's booth to see him and Jen of Jade Photography. 
I have to say this is the first con in over a year that I was compelled to buy some art prints. I spotted a booth for Ryan Valle, who makes photo-realistic digital paintings of Star Wars characters for Fantasy Flight Games. When I saw them, I was immediately hooked. Odds are I'll buy more from him if I see him at another con. I also picked up some Mortal Kombat art by Aaron Lambert and some great pieces from Remix Comix. On Saturday, I treated myself to a few magical sweets from a little Harry Potter themed candy company called Patronum Deliciosa.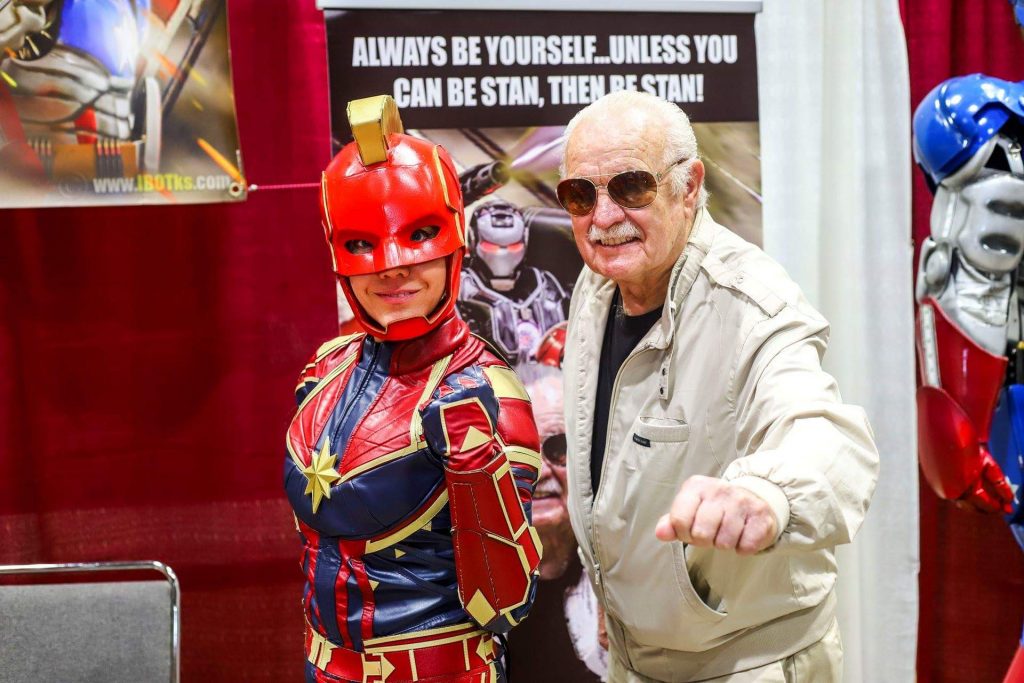 Overall, I think Planet Comicon was a fantastic start to the con season of 2019. It is becoming one of my favorite cons, and I will absolutely be returning in the future. For now, this vault dweller is going to rest up for the next big adventure… Wizard World St. Louis!