Scott Pilgrim vs. The Animated Prequel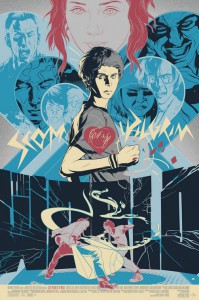 So Cartoon Network has animated a brief prequel segment for Scott Pilgrim vs. The World which goes into Scott and Kim's high school romance. The animation is pretty simple but captures Bryan Lee O'Malley's panels almost frame for frame as you can find this segment in the beginning of Vol. 2.
This scene was probably one of my favorites in the books and one I sorely missed in the film. Now we have it here though and this kind of makes me wish they would do this to the whole series! Come on Universal!