Sarah Palin Pitched Alaska Reality TV Show To Mark Burnett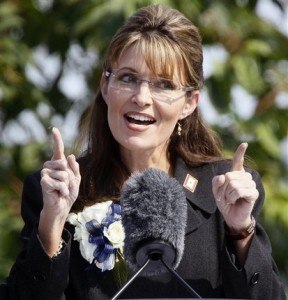 According to Entertainment Weekly, Sarah Palin is shopping around an idea for a reality TV show in Alaska. It looks like her first instinct is to go to reality TV show mastermind Mark Burnett, who is the creator of Survivor.
Sources tell EW that Palin and Burnett have been seen together in Los Angeles, trying to talk to studios and executives about making the show about Alaska a 'reality.'  One person referred to the concept as a "planet-Earth type look" at Alaska.  ABC, FOX, and CBS are amongst the list of studios that Palin and Burnett have already hit up – NBC / Universal are next on the agenda.