Santana Rocks Fox with Guests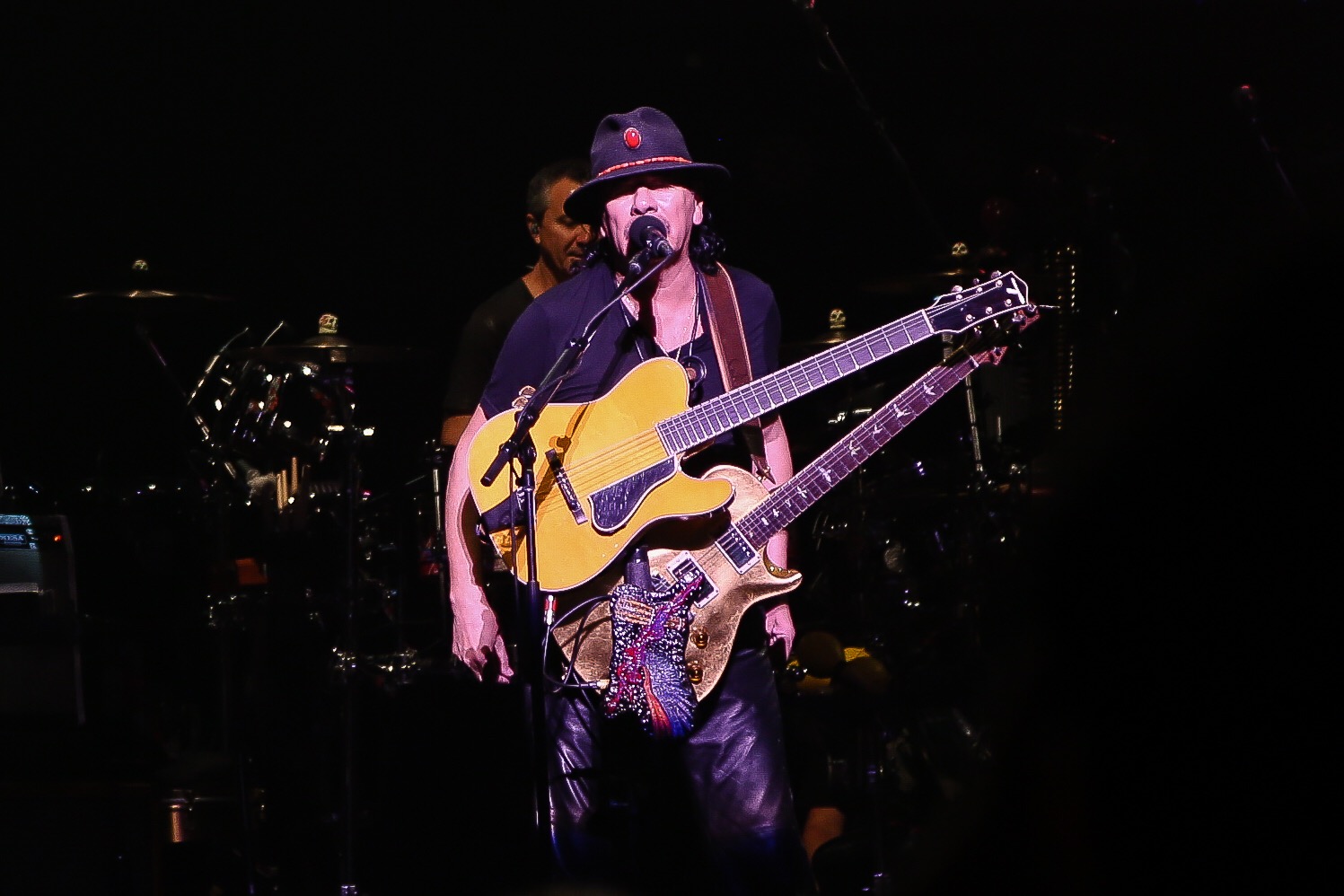 Santana brought an epic show to the Fabulous Fox Theatre on Wednesday, July 12th. This performance marked the 21st stop on the world tour and was one for the books. While the overwhelmingly talented members of Santana made this a legendary night to begin with, fans were surprised with a guest performance by vocalist Ronald Isley and guitarist Ernie Isley, of The Isley Brothers.
Santana, along with The Isley Brothers, have been working on a new album named Power of Peace which is set to release at the end of the month. Ronald Isley boasted about being the first to sing with Santana's wife and credited Cindy Blackman-Santana with being the greatest drummer in the world. Ronald and Cindy then performed a track off the album called, "I Remember". There seemed to be microphone issues quieting the vocals of Blackman-Santana but in the end the fans didn't care and gave the two a standing ovation.
New tracks off the highly anticipated album along with a mix of classic hits were balanced throughout the night. Santana took a few breaks during the two and a half hour long show to talk about the album, his non-for-profit organization, and encouraged fans to dance and "get a little weird".
Santana's larger than life band consists of a whopping 9 touring members, all of which are incredible musicians in their own right. Each ended the night with an individual solo. Cindy Blackman-Santana stuck out amongst the rest of the members as she had a show-stopping, nearly 10 minute drum solo. Fans were on their feet cheering most of the time, surely impressed with her capabilities and stamina after playing for over 2 hours before the solo. As far as stars go she can hold her own against long-time legend and husband, Carlos Santana.