ReviewSTL Podcast Episode 13: RIP Philip Seymour Hoffman (1967-2014)
"The only true currency in this bankrupt world is what we share with someone else when we're uncool."
-Lester Bangs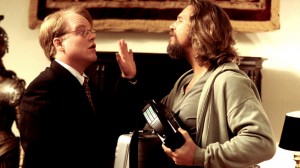 Fortunately for you listeners, we here at ReviewSTL are the epitome of uncool, and we have riches to share with you.
The sudden passing of Philip Seymour Hoffman was a sad but unfortunately all-too-common reminder of the struggles some people go through in facing addictions. Still, a wise man once told me it's less important to remember how a person died than it is to remember how they lived. And to remember Philip, we went back and discussed some of his outstanding works.
The guys discuss almost all of his major roles, and delve into some of our favorites from Red Dragon, Almost Famous, The Master, Doubt and many more.
Rest in peace, Philip. You may no longer be with us, but you'll never truly be gone.
[audio: https://www.reviewstl.com/wp-content/uploads/2014/03/ReviewSTL032114.mp3]
Starring: Kevin Brackett, Steve Kelley, Joe Buttice, Matty Blacky
Run-time: 1hr 4min
Subscribe to ReviewSTL Podcast: reviewstl.com/category/reviewstl-podcast/feed/