Review: 'The Sweet Smell of Success' at New Line Theatre (thru June 24)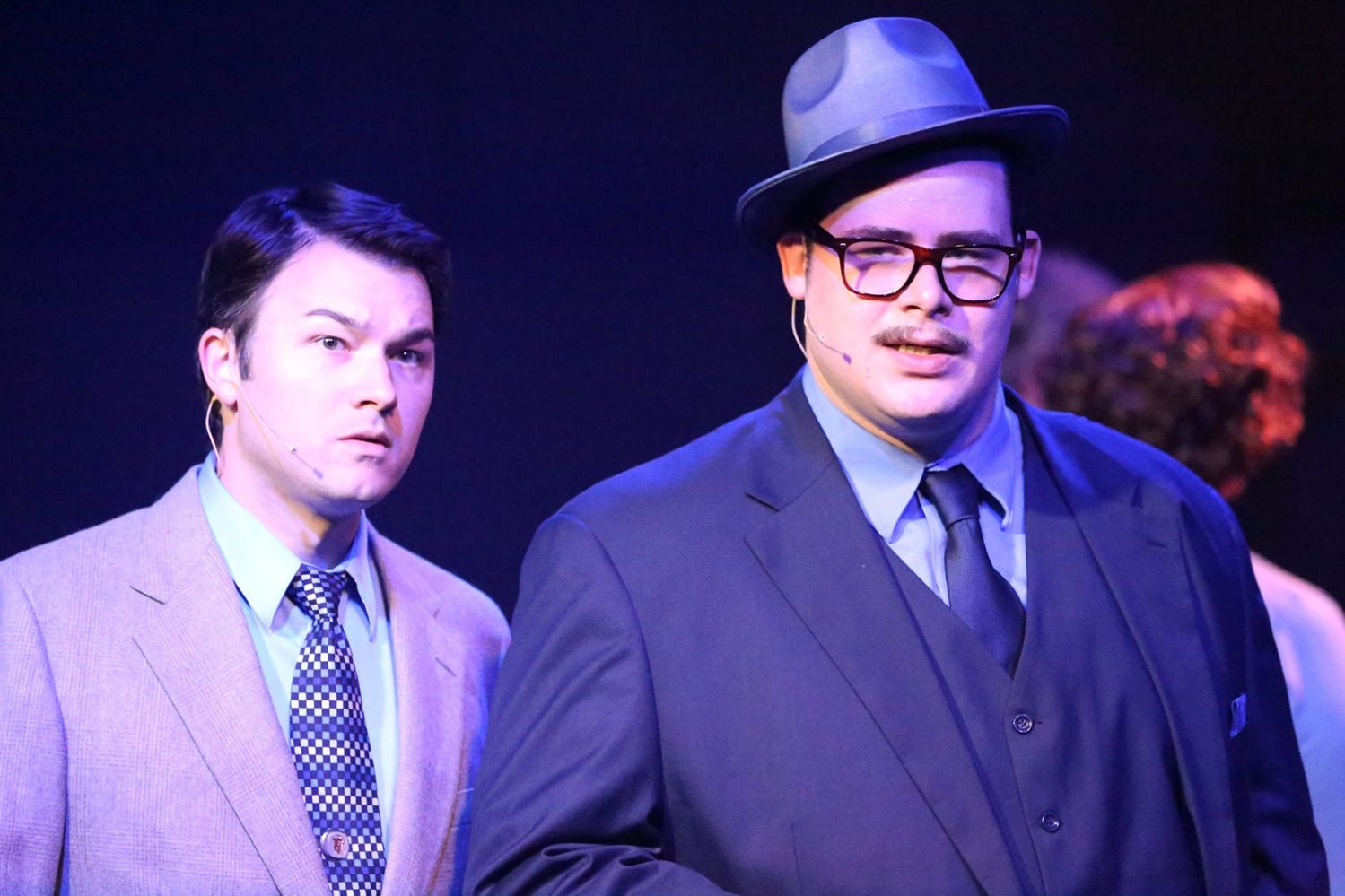 Welcome to 1950s New York City. It's a world of celebrity, nightlife, and the column of J.J. Hunsecker. 60 million people drink their morning coffee while reading the dirt, where anybody who's anybody wants to read their name in black and white. And if you're a press agent who wants to eat, you better get your client in the column.
The multi-talented Zachary Allen Farmer plays Hunsecker, the modern day equivalent of Harvy Levin. Farmer plays the menacing media magnate with gravitas, leaving the audience hanging on every line he delivers. Farmer is a true acting chameleon, able to transform himself into any character he takes on. Ever since I first saw the actor in New Line's High Fidelity, I've been amazed with his ability to disappear into a role (see Bukowsical!, or Theatre Lab's The Sunset Limited). If Farmer's name is in the bill, I'd suggest checking out the show. He also has a fantastic voice, perfectly complementing the dark and aloof businessman.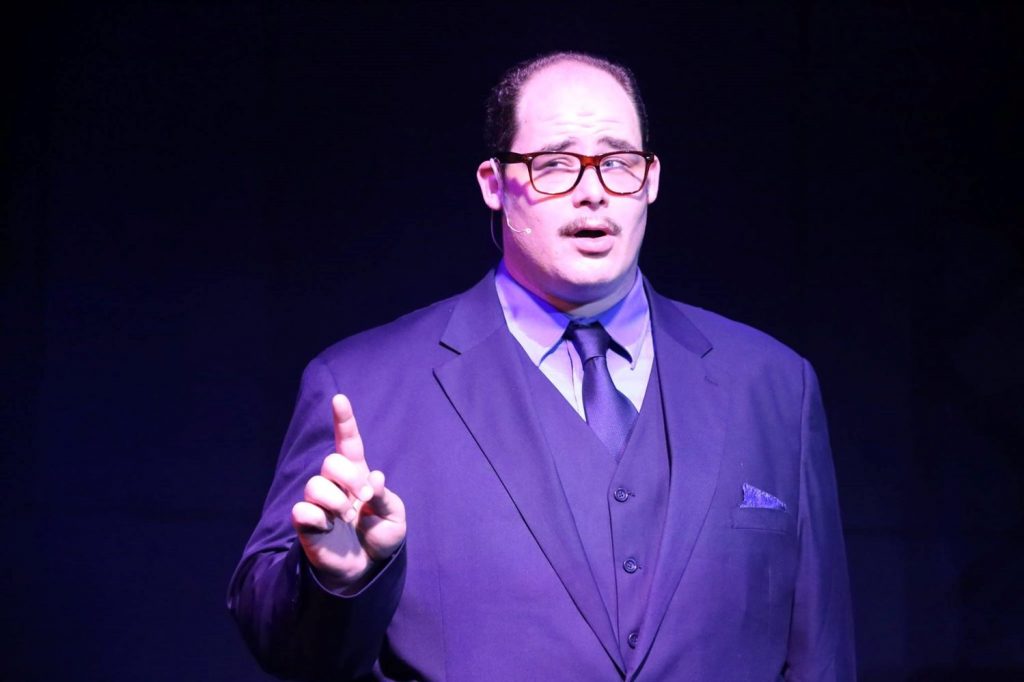 Photo credit: Jill Ritter Lindberg
Trying his best to get a client into J.J.'s column (or a client for that matter) is struggling press agent Sidney Falcone (Matt Pentecost). Sidney stumbles upon a way to get to J. J. through his sister Susan (Ann Hier), who frequents a club he promotes to watch her boyfriend Dallas (Sean Michael) play piano. Because J.J. would never allow his sister to date a struggling musician, Sidney and Susan come up with a plan to make Dallas into a star by secretively getting him into the column. What follows is a smart, intriguing, and endlessly entertaining story – driven by the sweet smell of success.
Pentecost shares a striking resemblance to Seth MacFarlane (who always reminds me of Gene Kelly), and has the voice and charisma to match. The actor is brilliant in the role, giving an endless amount of energy to the character. Watching Sidney become an overnight success at J.J.'s side is an exhilarating ride – a testament the fantastic casting and chemistry between Pentecost and Farmer.
Both Hier and Michael have terrific voices, and share a wide range of emotional scenes together. Yet the real tour de force comes by way of Hier's interactions with Farmer in most of their scenes together. Without getting too much into the story, their characters are more complex than you would initially imagine. Hier is forced to dive deep into a character who is struggling with a very difficult situation.
A majority of the story is told through the music, masterfully composed by Marvin Hamlisch, with the book and lyrics by John Guare and Craig Carnelia. Once again, New Line has produced a show full of incredible songs that I've never heard of – yet instantly fell in love with. Hats off to the New Line Band, directed by Jeffrey Richard Carter, who beautifully transports the audience to '50s New York with their endless talent.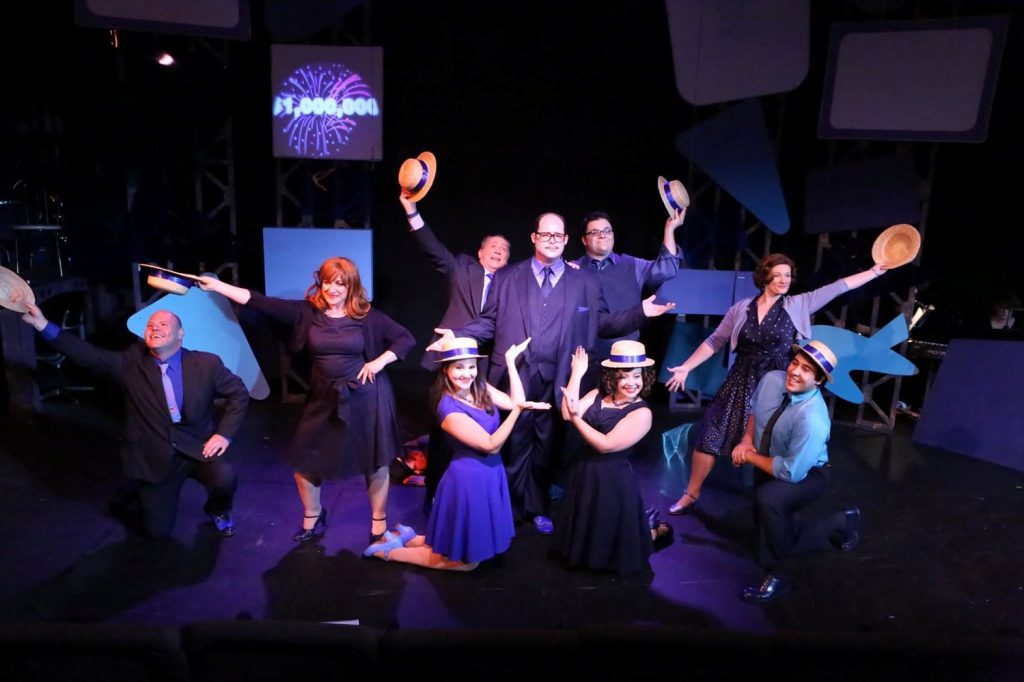 Photo credit: Jill Ritter Lindberg
I've said it before, and without a doubt I will say it again: New Line could not be luckier to be working with Rob Lipert for their scenic design. No matter the canvas he is given, Lipert is able to paint a masterpiece with his talents which know no bounds. This time around he captures the spirit of New York, the nightlife, and several locations about the city with his keen eye and attention to detail.
This was one of the more choreography-heavy shows I can remember seeing from the company, and hats off to Taylor Pietz for sticking the landing. The dancing added wonderfully to the tone of the show, and partnered magnificently with the music.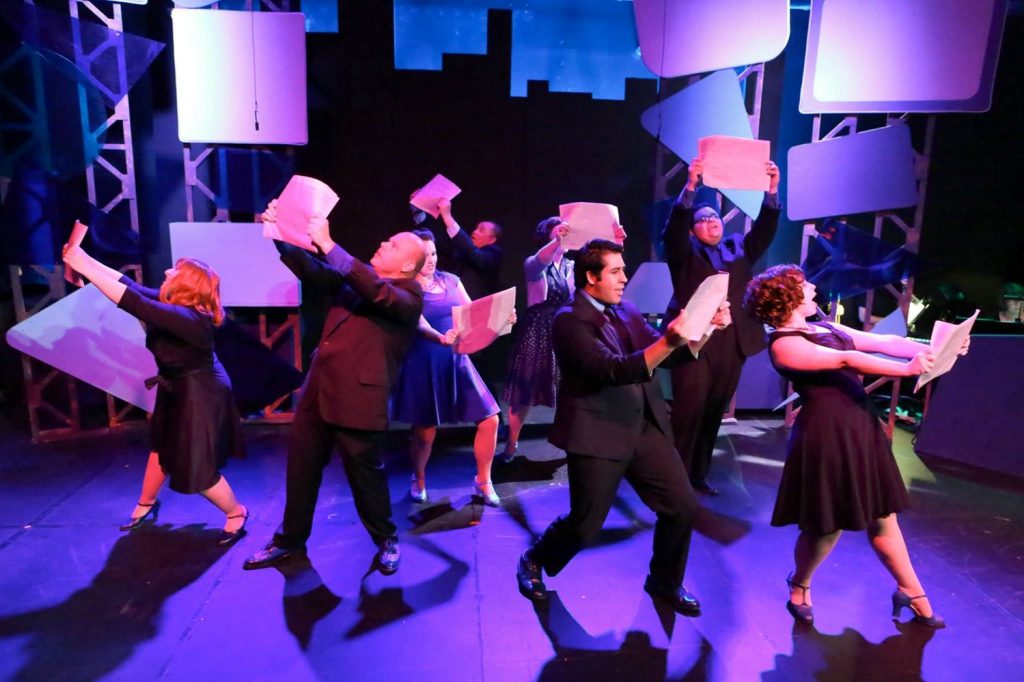 Photo credit: Jill Ritter Lindberg
A show about 1950s' New York wouldn't be complete without the attire of the time. And once again, the talented Sarah Porter and her expert costume design are responsible for putting the icing on the cake when it comes to the overall look of the show.
Directors Scott Miller and Mike Dowdy-Windsor bring home another winner with this twisted tale of success, and the rise and fall that inevitably comes with it. The music is fantastic, as the intriguing story pulls you in and doesn't let go until the very end. The entire cast – from the principals to everyone in the ensemble – is extremely talented, and does a terrific job in bringing this tale to life. One thing is for sure: nobody involved in this show should have any trouble getting their names in the papers.
For more information and tickets, visit newlinetheatre.com.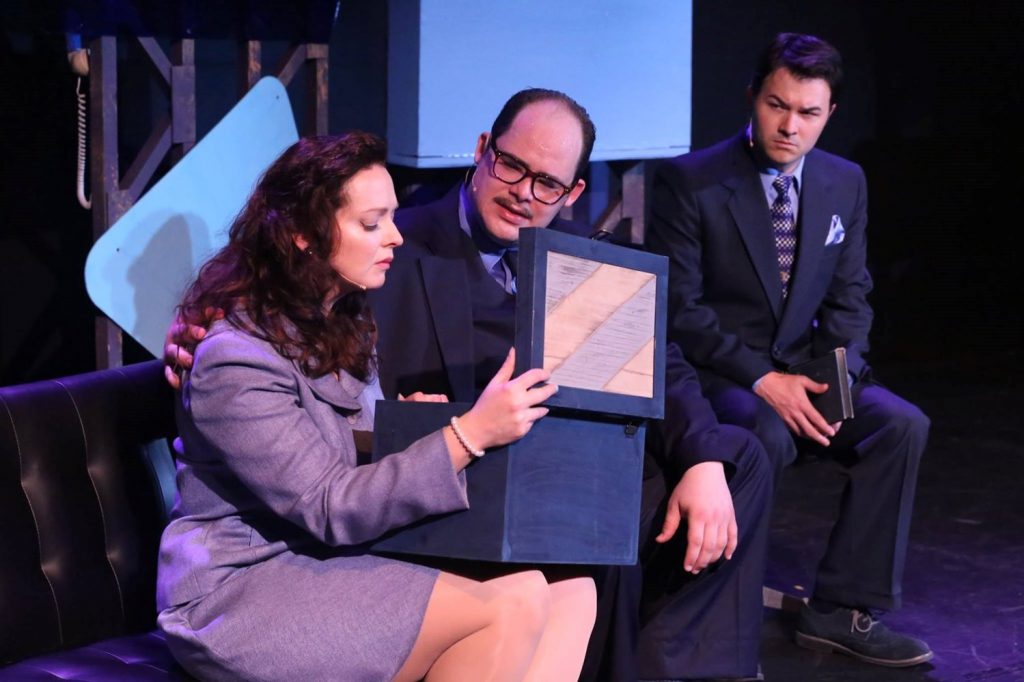 Photo credit: Jill Ritter Lindberg