Review: Die Antwoord 'Love Drug World Tour 2017' at The Pageant in St. Louis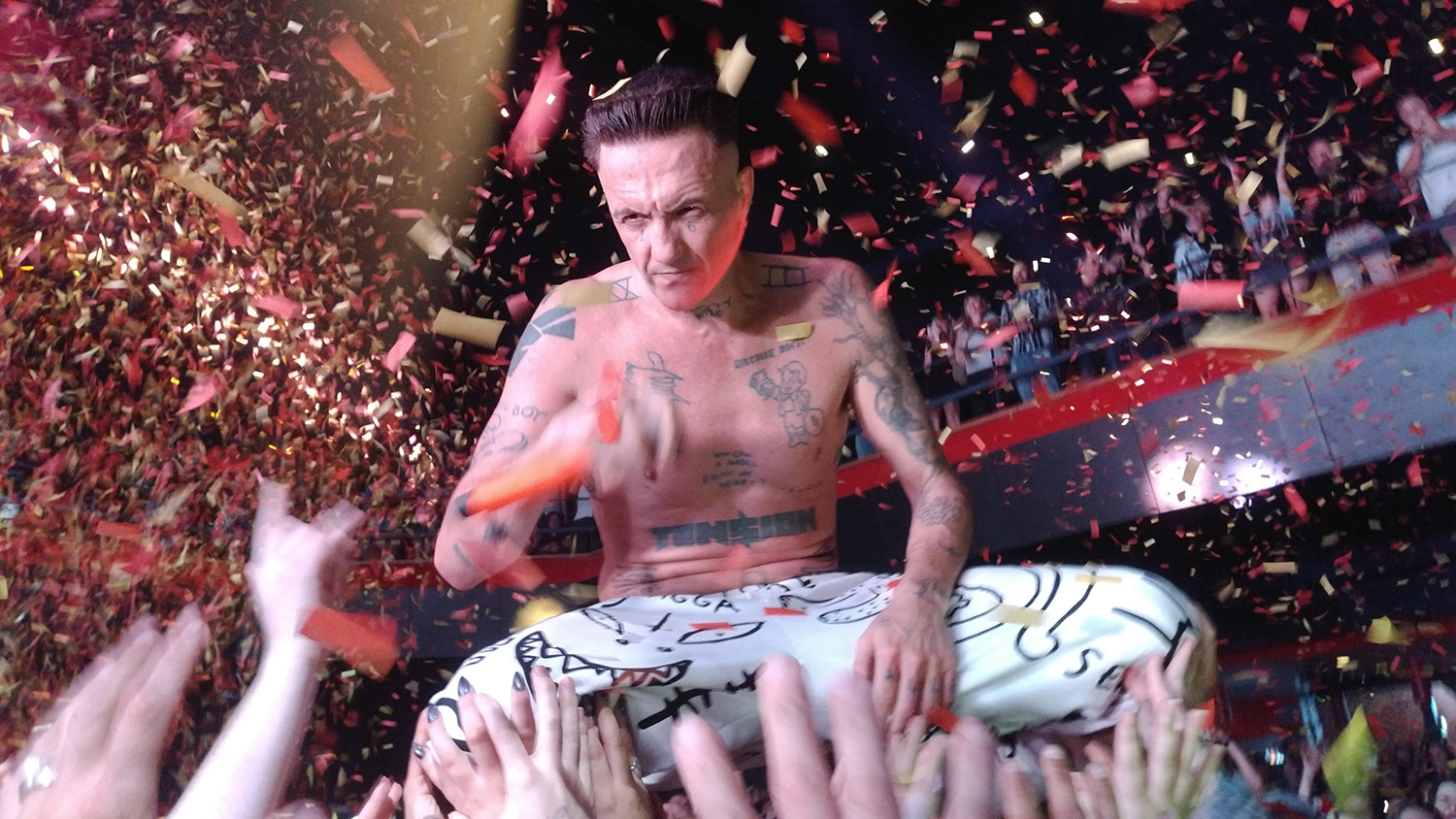 Die Antwoord is a group that walks the line of being well known, and also somewhat underground. They may not necessarily be a household name, but chances are someone has sent you a link to one of their music videos (several of which have hit the hundred million views mark, and most are in the tens of millions). The group – comprised of Ninja, Yolandi, and DJ Hi-Tek – hails from South Africa, and hit the scene in 2009 with their debut album, "$O$." Their visually breathtaking music video for 'Enter the Ninja,' along with its extremely catchy beat and lyrics, became a viral sensation. It currently has over fifty-eight million views, while their videos for 'Ugly Boy' and 'I FINK U FREEKY' have catapulted to more than one-hundred million and ninety-nine million respectively.
The self-defined "zef" hip-hop artists are just that – "artists" – in every sense of the word. Not only are they talented musicians, but clearly experts in performance art – as evidenced in their wildly popular music videos. And luckily for fans of the group, that energy and showmanship translates one-hundred percent into an incredible live performance. I've been lucky enough to see a lot of great bands perform, but seeing Die Antwoord live (as a fan of thier music) was one of the greatest shows I've experienced.
The stage was arranged into a multi-level performing area, crowned by DJ Hi-Tek's table at the top. Both Ninja and Yolandi, along with their two talented dancers (neither of which ever slowed down through the skilled choreography and non-stop costume changes), constantly scaled the tiered stage throughout the show – exhibiting a seamlessly endless supply of energy. It was clear from the start that Die Antwoord comes to entertain, and weren't prepared to do anything less.
In the spirit of the creative visuals of their music videos, the face of each stage-level was comprised of video screens. The recognizable aesthetic the band is known for, along with scenes from their videos and new footage, scaled the stage – adding to the experience as the rappers performed in front and on top of the screens.
It quickly became clear that Ninja isn't one to be glued tot he stage; he jumped into the crowd at least five times, surfing from front to back, occasionally stopping to be lifted into the air and performing literally on-top of the audience as they held him up. Throughout the entire show, Ninja and Yolandi have complete command of the audience. It's an amazing thing to watch take place in person, as they had people singing, dancing, screaming – and even reciting the words to Ninja's "theme song" that they had never before heard.
Aside from all of the fantastic visuals, catchy beats, and great performances – the costumes are a sight to behold on their own. It seemed as though there was a costume change for almost every song, something that I have never seen so frequently during a live performance. But the show is handled so expertly that there is never a pause in the action, and before you know it they're back on-stage looking fresh and ready to wow the crowd once again.
The energy of The Pageant was unlike anything I've ever experienced, as the sold out crowd packed the venue with die-hard fans of the group. The show felt louder than any other I've ever experienced, and I'm only talking about the fans. I've been to arena shows where my hearing hasn't distorted as much as it did in that audience, and it all added to the incredible atmosphere that Die Antwoord commands during a live performance. If you are a fan of their work, there is no doubt in my mind that their live show is a must see.
The next stop for Die Antwoord is the Red Rocks Amphitheater in Morrison, CO on Sunday, August 20.