Review: 'Cuphead' Is Finally Out For XBox One and PC, And Was Well Worth The Wait!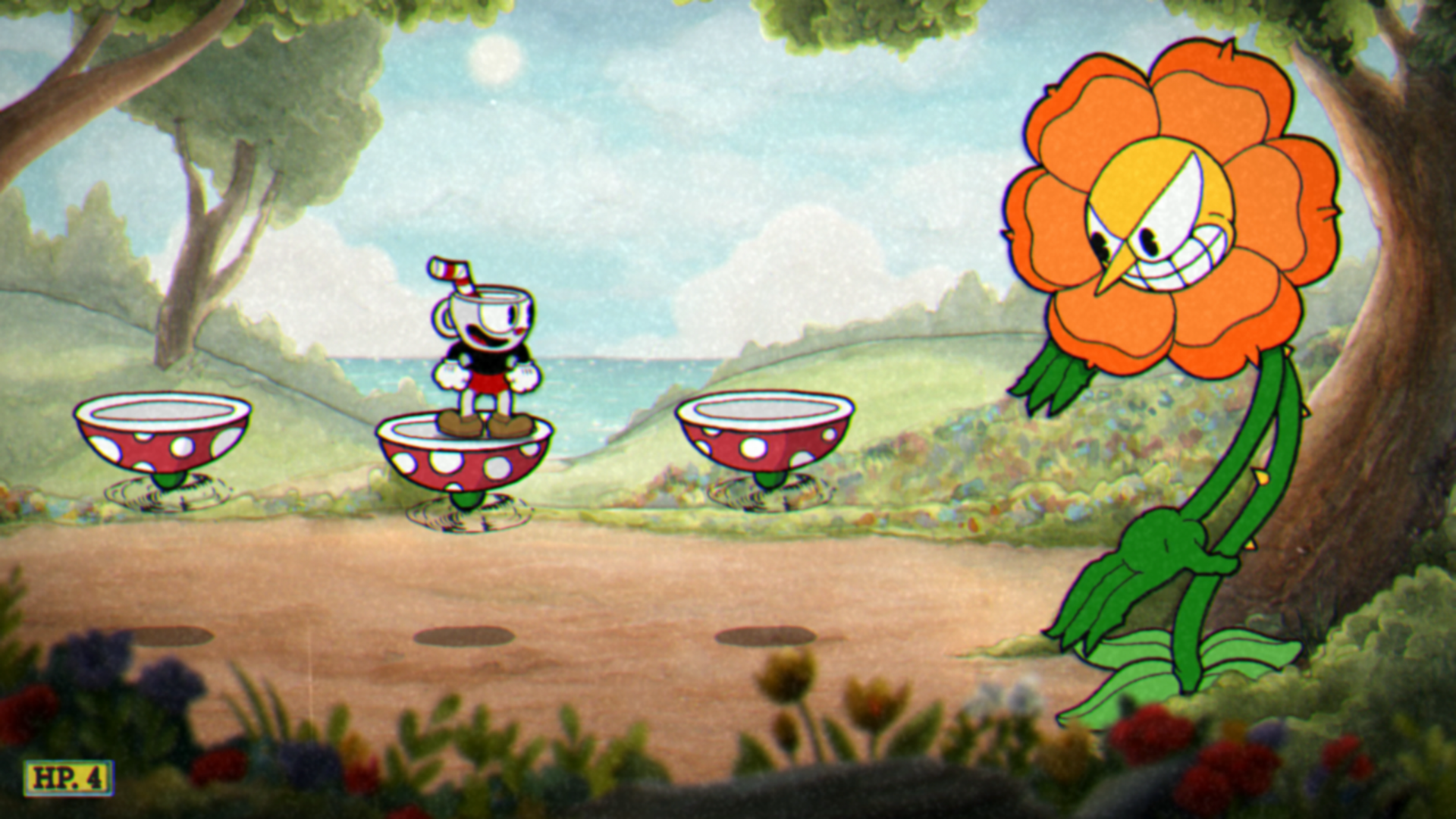 Yes, the image above really is a screenshot from a 2017 videogame – not a still from a 1930s Max Fleischer cartoon.
Cuphead was first announced at E3 2014, to much excitement and anticipation. In an attempt to expand the game, and improve the overall user experience, the game was delayed from 2016 until 2017.
"Throughout this year we discussed reducing the scope to make a 2016 release, but we made the difficult decision to delay the launch in order to ship with our vision intact," -Chad Moldenhauer, lead artist of Cuphead
Good call, StudioMDHR.
After receiving support from Microsoft to "push the art further, refine the mechanics more, and deliver the Cuphead game we've always dreamed of," the game is finally here – and the result is better than I could even imagine.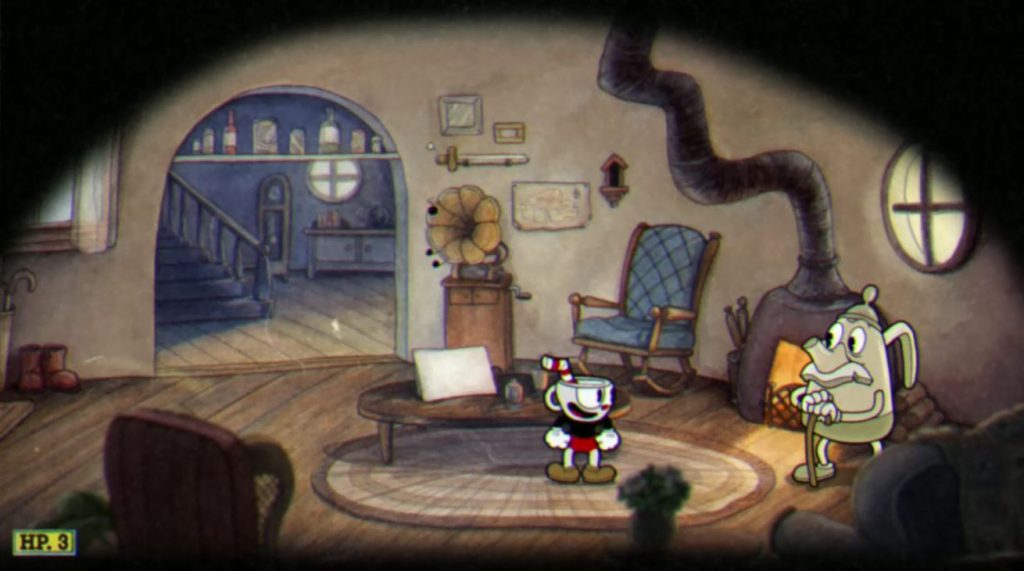 First off, the look of Cuphead is absolutely gorgeous. The animation is hand drawn, and inspired by early cartoons from the 20s and 30s (specifically the revolutionary art style created by Max Fleischer). With decades of creativity and innovation in the gaming industry, this particular style has never been attempted. It is a huge undertaking to create something like this (see the behind-the-scenes video below about how it all works), and what is even more impressive is how well the final product functions.
The game truly feels like a classic cartoon. And it isn't simply due to cut-scenes, or tricky pre-programmed functionality. No sir – in Cuphead, you actually get to PLAY a cartoon. Where in other animation-related titles from the past (Dragon's Lair, Space Ace) we experienced beautiful hand drawn art controlled by simple event-based button presses, this game is completely controlled by the player in real-time. Just like any other famous side-scrolling adventure (think Super Mario Bros., Metal Slug, Contra, etc.), Cuphead is instantly responsive – and allows for complex button combinations to defeat difficult levels and enemies.
I've been an avid gamer since I first played Super Mario Bros. / Duck Hunt on the Nintendo Entertainment System in 1989, and this is one of the most unique experiences I've ever had the pleasure of enjoying.
The game looks like an old school cartoon, so is it easy?
Ha. Haha. Hahaha……. No. That is the simple answer.
Cuphead is one of the most insanely challenging, while incredibly fun, games I have played in a long time. The last time I have gotten this frustrated, playing the same level over and over again, was Bloodborne on PS4 in 2014. Not coincidentally, that was also the last time I played Bloodborne. Well move over FromSoftware, there's a new champion in town when it comes to challenging games.
While other games may just make you give up and say, "forget it," Cuphead is so fun and motivating – not only to play, but to look at. Everything about it makes me want to push forward, while trying again and again to beat an onslaught of vintage-looking cartoon characters.
There are two difficulty levels that can be chosen for each stage: Regular, and Simple. As a self-proclaimed "gamer," I still haven't let myself select the simple setting. And the first stage I played, "Botanic Panic!," I beat on my first attempt. "Not too bad," I told myself. And as I went on, I checked off several more stages from the first of three worlds in the game – only dying a handful of times. Meanwhile, I was able to upgrade my skills at the shop, giving me added abilities like an extra hit point, and an automatic parry while jumping. While most of my rankings were in the B range (you get a scorecard at the end of each stage), I was feeling pretty good as I moved on to World 2.
And this is where S… stuff got real.
The first night I played Cuphead, I spent around two hours on World 2 – and was able to beat 1 stage. I'll admit it – this game is tough. I had a blast trying to learn all of the patterns, dodging crazy aerial attacks and randomly chosen boss villains. The game constantly keeps you on your toes, letting you learn how your enemies move – but not exactly who you will be facing and when. It keeps things extremely interesting, and drives the player to keep learning and keep trying.
As I write this review, I am still stuck on World 2. I played for a bit longer, and I was able to beat another level. But there is plenty more to go. And after World 2, is World 3. And that isn't even mentioning the fact that I then have to go back and try to get an "A" ranking on all of the Stages.
Cuphead is not only an addictive, challenging, and exceptionally fun videogame; Cuphead is a true work of art. I do not hesitate to call it a masterpiece for all of its achievements, and hope that this kind of creativity will be an inspiration for more games in the future.
And all this is available now, on Xbox One and PC, for a mere $19.99. Do yourself a favor and pick it up for the weekend. You won't have any trouble finding ways to pass the time once you're staring at this fantastic game. Now excuse me while I try and beat another level…
Cuphead is an A
Purchase for Xbox One | Steam | Windows 10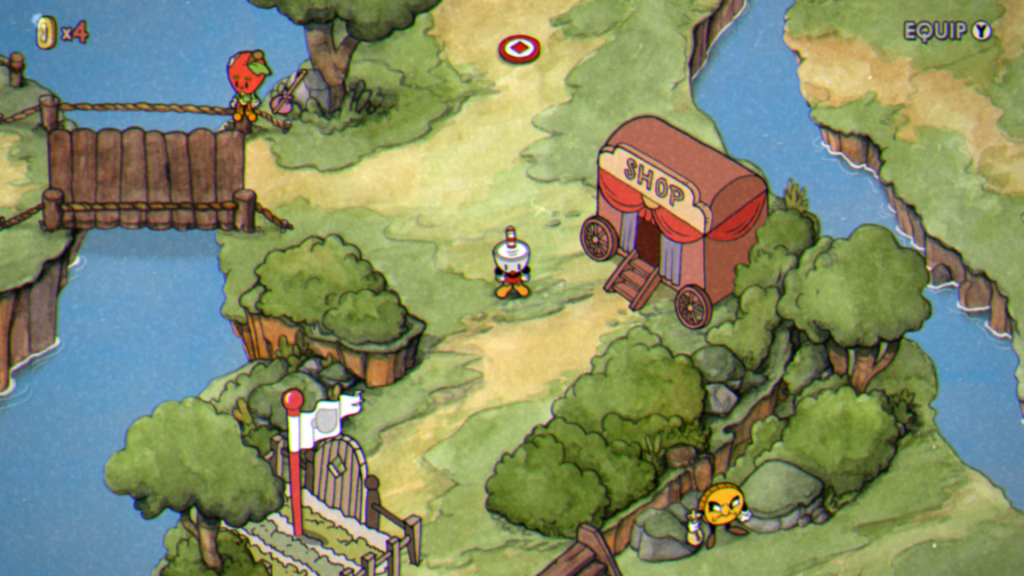 It's like looking at a beautiful 1930s Super Mario World Map