Restaurant Review – Amigos Cantina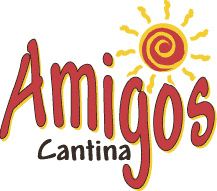 There is nothing I love more than great Mexican food.  Spicy salsa, margaritas, enchiladas, chili rellenos…I love it all.  I could literally eat Mexican food every single day.  It seems there are Mexican restaurants on almost every major street in St. Louis, if not 4, 5, 6 or more Mexican restaurants.  Some are Tex-Mex, some claim to be "authentic", and others freak me out a little bit.  I don't care how good your food is, the fact that I just placed my order in a restaurant two minutes ago and it's already ready really makes me wonder how "fresh" my meal may be.
Amigos Cantina truly falls in the delicious, freshly made Mexican food category.  A coworker mentioned Amigos to me a few weeks back and I figured I'd give it a try.  It's a smaller restaurant located in Kirkwood off of Lindbergh Blvd.  They have a patio, but it was far too hot to sit outside that day.  At lunch, the place was pretty quiet at about 11:45 – but 15 minutes later we would probably have been on a wait! 
I always base a Mexican restaurant off of their salsa.  If the salsa isn't up to my expectations, I most likely will not return.   A menu can have 50+ items on it, many to choose from if your first dining experience wasn't good…but the salsa recipe doesn't change.  The salsa was awesome – a perfect amount of chunky tomatoes matched with the onion and peppery flavors.  
I ordered off the lunch combo menu and for $6.99 I got the Fajita Steak Tacos with a small side salad.   My meal was absolutely made to order – it took about 10 minutes to arrive, but that's pretty average when you expect your food to be cooked… The tacos were great – a boring choice for me as I usually go for smothered enchiladas or seafood burritos, but I was feeling healthy that day.  And healthy it was – fresh tomatoes, minimal amounts of cheese (no need to load it with cheese, the flavors were enough that no voids needed to be filled with cheese!) and steak cooked to perfection.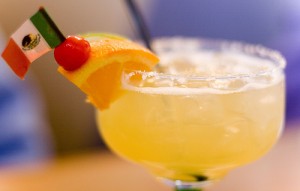 I am not kidding you, you have to try Amigos Cantina if you are a Mexican foodie.  Just writing this is making me crave it!  I could go back everyday and try something new and delicious – or even engorge on chips and salsa and margaritas (apparently they have the best 'rita in St. Louis).   Visit
http://www.amigoskirkwood.com/soon.html for menu options, event information directions and more, and enjoy some well priced, made to order, authentic, Mexican cuisine!