Red Band BAD TEACHER HD Trailer Starring Cameron Diaz, Justin Timberlake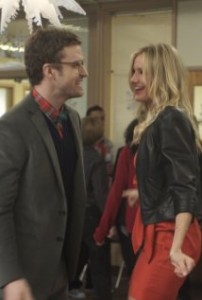 My first thought after watching this trailer: There were way more F bombs than I was anticipating.  It looks okay.  I am anticipating FRIENDS WITH BENEFITS more. Check it out and let us know what you think in the comments below.
Summary: A comedy centered around a foul-mouthed, junior high teacher who, after being dumped by her sugar daddy, begins to woo a colleague — a move that pits her against a well-loved teacher.
Starring: Cameron Diaz, Justin Timberlake, Jason Segel
Director: Jake Kasdan
Genre: Comedy
Release Date: June 24, 2011
[hdplay id=301 width=595 height=375]