Punk Rock Flea Market Was a Success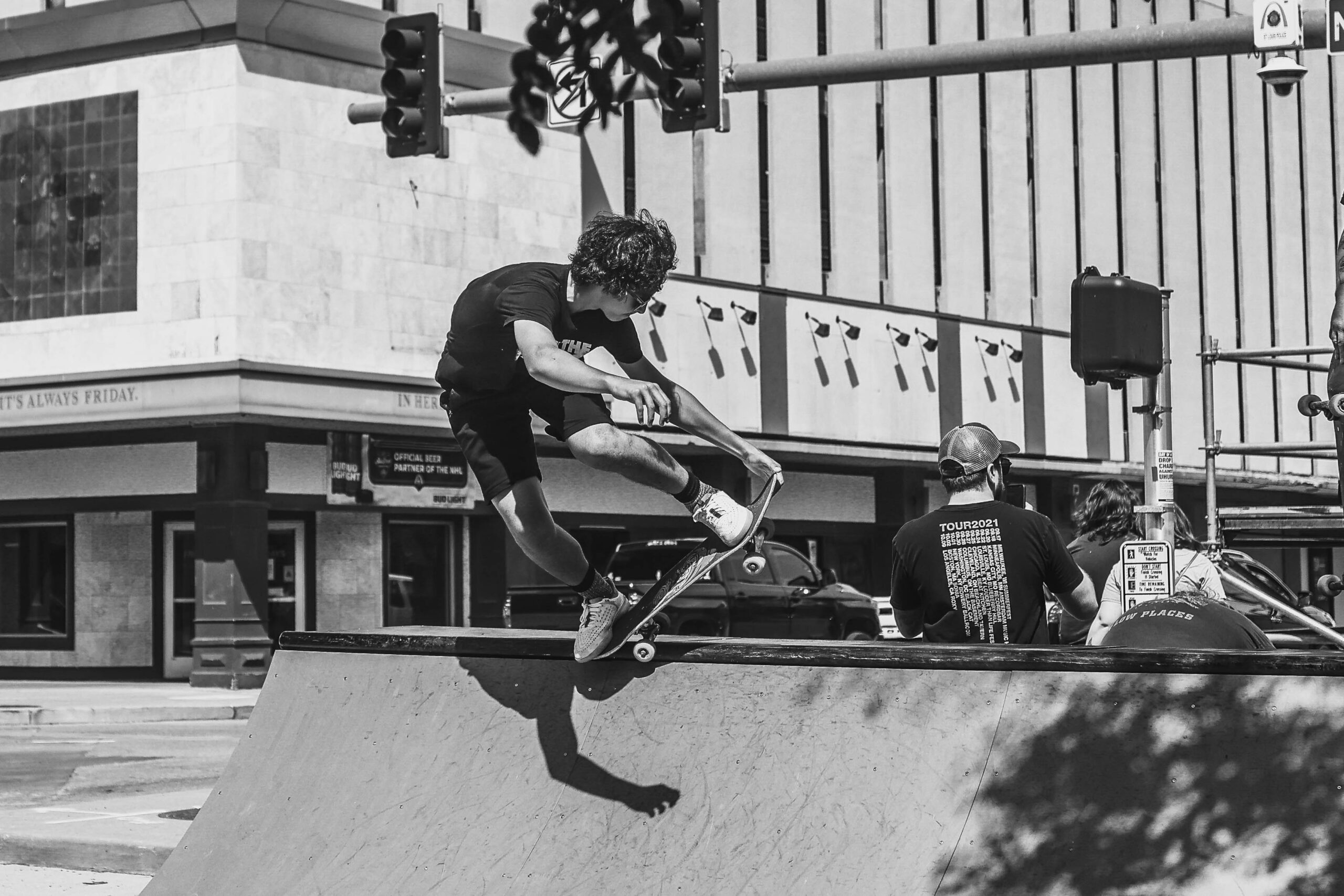 Story and Photos by Carla Scuzzo
With over 50 vendors, food trucks, and booths, the fourth Punk Rock Flea Market was held in downtown St. Louis today, for the first time at Kiener Plaza. Judging by the size of the crowd and the scarcity of beer (more on that later), it was a success all around.
Next year, don't let the Flea Market title fool you. This felt more like a festival with live and loud music all day, a skateboarding setup brought by Sk8 Liborious, and vendors selling various types of fringe art from t-shirts to prints to horror-themed skin care products. Of course, there were some flea market booths – albeit priced a bit higher than one might expect at a conventional flea market.
Delicious food from the likes of Sando Shack and Go Gyro Go, along with cocktails from Eat Crow were there to satisfy. Beer and seltzer were available on and off from Four Hands as they had stocking issues and were out of cold beer at times.
The Punk Rock Flea Market is dog friendly and family friendly with plenty of both in attendance. If you missed it this year and you're into the scene, make sure you come out next year. It's free to attend, listen, and enjoy.