Preview: 'Call of Duty: Advanced Warfare' Video, Features Kevin Spacey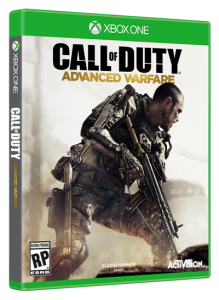 A few days ago Activision sent out a press release detailing their plans to reveal their future plans for Call of Duty. No one really knew what to expect, except maybe dogs and guns.
Well the internet isn't one to wait, so Destructoid posted what it says is the official teaser/trailer that Activision had planned to release. In it, you can see a lot has become, how do you say? More Titanfall-y?
The trailer has received over 15 million views in just over a week.
In the predictably, over the top action trailer we see Mr. Spacey, hover bikes, exo-suits, cloaking technologies, spider-tanks and lasers. Like whaaaa? I mean, this is a cool turn for the series, I guess. Advanced Warfare as a title does sound kind of silly though, doesn't it?
Rumor has it Mr. Spacey's character is the leader of a ragtag group of commandos that has turned on the U.S. government (cue Fox News reporting this game as unpatriotic).
The latest installment in this long running series is being developed my Seldgehammer games, a first for the series.
Watch the HD trailer for Call of Duty: Advanced Warfare below:

Destructoid Credit (Source): http://www.destructoid.com/call-of-duty-advanced-warfare-leaked-see-the-first-video-and-images-274126.phtml