Pixar Writers Meet With Jason Segel For New "Muppets" Movie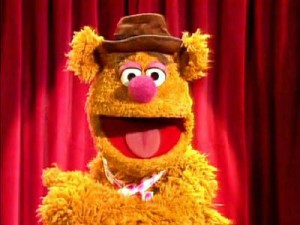 As Roger Ebert said earlier this year, "Pixar is the first studio that is a movie star!" You'll hear no qualms about that statement from anyone who loves film. Pixar's track record is near spotless, and their attention to detail and quality is one that has endeared them to audiences of every type. So, when you hear that execs from Pixar are meeting with another team, this time Jason Segel and his team who are working on the next Muppet film, you got to take that as good news right?
Pete Doctor, Brad Bird, Ed Catmull, and Michael Ardnt all met up at a recent table read at Pixar's headquarters in Emeryville to hear the latest on Jason Segel's work on the upcoming Muppet movie. There hasn't been much word on why, but whether the script needs lots of work or just an extra polish, I'm sure the Pixar team can help the project improve.
In addition to this, Pixar has been consulting on other films, such as the winter's upcoming Tron Legacy. Is Pixar quickly becoming the go to team to make sure you have a quality blockbuster? I sure hope so!
The new Muppet movie is due out in theaters December 2011.
What do you think? Let us know in the comments!